Non payment of cala award

Querist : Anonymous (Querist) 17 May 2023 This query is : Resolved

Under the right to fair compensation act 2013 and the National Highway Act 1956, if CALA announces the award but does not pay, can the land owner file an execution in the Court of the Additional District Judge?

Is the CALA (LAC) award a decree?

Does CALA award become a decree once the land owners goes into arbitration? In our case an Award was announced, We went into arbitration. The arbitrator enhanced the CALA award. NHAI filed objections and we filed execution, The objections got accepted and the Arbitrator award was set aside, in the execution can we atleast execute the CALA award?

Note: Till date no payment has been made.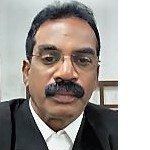 T. Kalaiselvan, Advocate
(Expert) 18 May 2023

as per the present practice, the amount of compensation payable in lieu of land acquired under the National Highways (NHs) Act, 1956, is placed solely at the disposal of Competent Authority for Land Acquisition (CALA).
In your case since the CALA has passed an award but has not paid the award amount, then you should have approach the land acquisition court only.
Now since the arbitration award has been set aside by the appellate court, there is no case for you to execute the CALA award.
Therefore you may have to approach the LA court for relief of direction to the NHAI to pay the compensation amount, once the court passes an order/judgment, yo can then file an execution petition and not before that.


Querist : Anonymous (Querist) 19 May 2023

Thank you for the response sir.

Land Acquisition Court would mean?

Can I file a writ petition in the Hon'ble High Court for non payment (Principle + Interest to date)


---