Noc for flat mortgage stopped by society

Querist : Anonymous (Querist) 28 October 2019 This query is : Resolved

Dear sir,
I own a flat on third floor in four storey building. I gave it on rent. Flat was purchased in 2009 in virar. My licensee verbally complained 3-4 months back that water tank above bathroom automatically get empty and also some fittings are leaking. For that I sent plumber and get it repaired. After that there was no complaint.
I never done any changes in pipeline in bathroom. Everything is as it is, as given by builder.

Last month I took token amount for selling this flat and recently agreement was registered. When all this happening,
Now suddenly few days back I get complaint from my neighbour and below floor flat that they are getting water leakage from my bathroom to their home. Immediately I sent plumber next day and plumber now told me its concealed pipe leakage work and bathroom tiles will have to be broken to find leakage in pipe line and pipes had to be replaced as they rusted. I did all that expenditure and replaced all pipe line in my bathroom and leakage stopped. But now neighbour and below flat owner, is harassing me that he also need compensation for damage in his rooms. But when I see his room it doesn't seem that damage is so major and only because of water leakage which came to my knowledge recently. Now they are claiming that it was very old leakage and I ignored it in my bathroom. They had given first time written complaint to society regarding leakage and damage just 5-6 days back. Out of which leakage part already solved in my room at my cost immediately .

Now I want your guidance, what to do for their wrong demand of compensation for damage to their home? One of member wrote letter to society stating not to issue noc to me unless this matter clear. Society and all those neighbour and below flat are harrasing me and not issuing NOC. My all other dues like maintainence etc are clear. Is it legal to hold NOC in such cases? I urgently need noc as I need urgently money. What law says. What shall is do? Please guide. I will be obliged.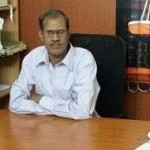 KISHAN DUTT RETD JUDGE
(Expert) 28 October 2019

Dear Sir,
The Society cannot deny to give NOC. You can get issue a legal notice and initiate legal action against them.


Dr J C Vashista
(Expert) 29 October 2019

You have complicated the facts by mixing irrelavent facts. How do you correlate leakage of water with selling it? Why does the Society stop issuance of "No dues" instead of "NOC"?
It is advisable to consult a local prudent lawyer for better appreciation of facts, guidance and proceeding.

P. Venu
(Expert) 29 October 2019

The posting contains more of emotions than facts. Please ascertain the facts dispassionately. Perhaps, that itself may solve the problem.

krishna mohan
(Expert) 04 November 2019

Your legal right to sell no body can stop. Your liability is a different issue. If money involved is small better settle the issue amicably rather than wasting of your time and efforts.
---
You need to be the querist or approved LAWyersclub expert to take part in this query .