Nhai authority & tax authority -reg

Querist : Anonymous (Querist) 10 August 2022 This query is : Resolved

Dear Sir,

When my mother in law died recently, she mentioned some of the property acquired by NHAI for the outer ring road in 1990 to 95.

She said that compensation money also was not obtained from such department authority and that the area abounded near Korattur Village for the outer ring road project at Padi, Chennai, Tamil Nadu.



Where would be approached if money is allotted or not? And Kindly guide us to get the details.

Second thing that time balance rescued land tax payment also paid to concern revenue department too and we want get tax receipt from such authority for evidence.

Regards
Bhavani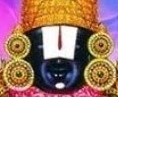 kavksatyanarayana
(Expert) 10 August 2022

You can ask the NHAI authority, the reasons for not giving the compensation to date using RTI.

Dr J C Vashista
(Expert) 11 August 2022

No compensation paid for the land acquired in 1990, what were you doing since then ???
What made you to wake up in 2022 ?

Querist : Anonymous (Querist) 11 August 2022

Sir, your question is correct....
We are seeking proof of the property whether it belonged to his name or not?
And money is not a matter in this subject ?
It will be helpful for us to regain a bit of land and recover from local land grabbers.
This is my query about seeking your valuable reply and legal suggestion.

P. Venu
(Expert) 14 August 2022

You may try to get the information under Right to Information Act.

Querist : Anonymous (Querist) 16 August 2022

Thank you very much for your guidelines to Mr.Venu sir and Mr.Sathayanaraya sir.
"We hope that facts never fails"


---