Murder

armaan
(Querist) 09 August 2012 This query is : Resolved

if mere words like " IN KUTTO KO BAHOT JHELA AAJ INHE KHATAM KARENGE" amounts to abetment to murder.


Adv.R.P.Chugh
(Expert) 09 August 2012

Yes it is abetment by conspiracy. It reflects an agreement a meeting of minds - a common intention to murder.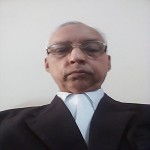 R.K Nanda
(Expert) 09 August 2012

Yes, it amount to criminal intention to murder.

armaan
(Querist) 09 August 2012

the facts of the case are:- 3 ppl were abusing a physically abusing a girl and at this moment one person (A) frm the crowd shouted those word ....this angered the crowd and they started chasing those 3 ppl
while this person A caught the 2 person and beat them and handed them over to police. while another person (B)caught the 3rd person and was about to beat him with chappals, somebody from the crowd threw a knife towards him and he stabbed the 3rd person

1) now wheather B is liable for murder?
2)wheather person a can be held liable for abetment to commit murder?
pls explain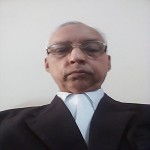 R.K Nanda
(Expert) 09 August 2012

1.Yes.

2.Yes.

armaan
(Querist) 09 August 2012

pls can u eloborate how and wheather it does not fall under sec 304 of ipc


Hemant Agarwal
(Expert) 10 August 2012

1. IT DOES amount to "abetment to murder". However this would be applicable only in Bollywood Courts, located at Film-City (Mumbai).


2. OF THE LEGAL COURSE, it would amount to wishful angered thinking and not an evidential motive. General public, routinely keep saying such things about Politicians and Religiious leaders (eg. all politicians should be lined-up and shot) AND (eg. that such an such Swami has sacrificed childrens for his black magic rituals).


Keep Smiling .... Hemant Agarwal

J K Agrawal
(Expert) 10 August 2012

The words followed by action comes in the definitions if abatement and punishable as per provisions of IPC. A B and entire crowd is liable but the amount of punishment may be different person to person.

Nadeem Qureshi
(Expert) 11 August 2012

acedmic query

Hemant Agarwal
(Expert) 11 August 2012

My Perceptions :


1. The lawful criteria for "ABETMENT" (u/s 107 IPC) can be full-filled, chiefly by three components :
a) Instigation
b) Conspiracy
c) Intention


All three above are inter-linked together.
a) "Instigation" is not on the spur of the moment and is pre-planned (i.e. conspiracy) with specific intention.
b) "Conspiracy" is between two pre-determined persons, with specific intention and does not require instigation
c) "Intention" is by a master-mind, who conspires with other like-minded persons (abetors) to join him


In the original question by the querist, the general un-planned .AND. un-intended words uttered in anger is on the "Spur of the moment" by an unknown-person, hence there is no component of a) Instigation .PLUS. b) Conspiracy .PLUS. c) Intention, SINCE an unknown person cannot abet with the crowd of other unknown persons, hence the criteria of conspiracy with common intention to abet cannot be fulfilled.


Conclusively, the un-planned violent action of the unknown-persons-of-the-crowd cannot be termed as Abetment with each other, but leaves ample scope under other sections of IPC.


E.& O.E.


Keep Smiling .... Hemant Agarwal

armaan
(Querist) 14 August 2012

thank you everybody

---
You need to be the querist or approved LAWyersclub expert to take part in this query .