Legal notice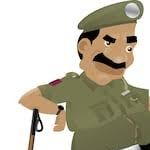 shyam lal
(Querist) 16 March 2021 This query is : Resolved

Can a aggrieved individual on plain paper write and send a Legal notice or it has to go through a Lawyer.

K Rajasekharan
(Expert) 17 March 2021

The party himself can send legal notice on plain paper which is valid in law.

A lawyer is not essential or necessary for the purpose. He is just a substitute who steps into the shoes of the party, as per his instructions. It is something equivalent to a party engaging a holder of power of attorney to do some specific things.

But usually a party, even if well learned in law, uses a lawyer to send notice because lawyer is a learned man who knows what to write and what not to write in a notice based on his legal acumen and experience.

If the notice is not properly crafted by stressing the legal issues involved the case may even miserably fail in some cases.

Therefore who signs the letter is not of much importance but what is written there is a crucial matter in the success of a case.


Dr J C Vashista
(Expert) 17 March 2021

I agree with the expert opinion and advise of Mr. K Rajsekharan.
It is not necessary that the notice may be sent by a legal practitioner.

Advocate Bhartesh goyal
(Expert) 17 March 2021

I concur the opinion expressed by above experts.

Hemant Agarwal
(Expert) 17 March 2021

AGREE with above Expert's Advice.
However, you may prefer to send Legal Notice thru a proper experienced Lawyer, since contents of Legal Notice may involve Court proceedings.

Keep Smiling .... Hemant Agarwal
VISIT: www.chshelpforum.com
---