Lease deed vs. lease agreement

satish
(Querist) 05 February 2012 This query is : Resolved

Is there any difference between a Lease Deed & Lease Agreement (If both are registered in Tehsil Office)?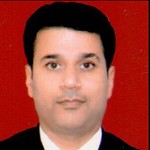 Shailesh Kr. Shah
(Expert) 05 February 2012

Lease agreement may be agreement to lease. which is prior stage of lease deed.

Registration of Lease Deed lies on Sub-registrar office.


R.Ramachandran
(Expert) 05 February 2012

Lease Agreement and Lease Deed are one and the same. However, 'Agreement to lease' is different. In fact, as answered by Mr. Shailesh, 'Agreement to lease' is the initial step of putting into writing the intention of the parties to enter into a lease deed.

However, mere nomenclature given at the top of the Agreements will not decide the nature of the Agreement. One has to go through the entire agreement to arrive at a conclusion as to the real nature of the Agreement.

satish
(Querist) 05 February 2012

I am Going to make a lease with a PSU for leasing of my land for 30 years. They provide me a standard format for Lease (On Stamp Paper) for registration with Tehsil.
But Tehsil office say, its a agreement. PSU officers say its the same thing which are done by us many times with same standard format.
How to satisfi tehsil office?

satish
(Querist) 05 February 2012

Matter written in the Lease Agreement is same as needed in Lease Deed. But Title is Lease Agreement only.....

Devajyoti Barman
(Expert) 05 February 2012

What is the difference between lease deed and lease?
The answer is nothing as both are same.

You can simply register the format given by the PSU by paying requisite stamp duty.
Once that is done then copy of lease agreement would be commonly called as Lease Deed.

Chanchal Nag Chowdhury
(Expert) 05 February 2012

They are the same.

satish
(Querist) 05 February 2012

Thanks............

Deekshitulu.V.S.R
(Expert) 16 September 2020

Lease deed is different from Agreement to lease. In the former there will be a present demise of the property, where as in the later the demise is postponed to a future date. 2003(5) Andhra Legal Decisions 43, 2009(4) Andhra law times P. 567 followed in 2001 (3) Andhra Law Times 433=2011(4) Andhra Legal Decisions 383, AIR 1976 Bombay 395, AIR 1998 Madhya Pradesh P.23, 1981(2) Mad.Law.Journal 298 and some other decisons

---
You need to be the querist or approved LAWyersclub expert to take part in this query .