Lease agreement

R Balaji
(Querist) 01 April 2008 This query is : Resolved

Is it compulsory that lease agreements (rental) for 60 months is to be registered by incurring stamp duty and regn fee. Is it not correct to make such lease agreement in stamp paper of Rs20/- value and keep the same unregistered. Please advise based on Tamilnadu law.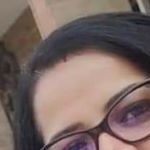 RAKHI BUDHIRAJA ADVOCATE
(Expert) 01 April 2008

There is no law according to which anyone can make any lease agreement(rental)for sixty months. Lease Agreement(rental) can be of only 11 months & after completion of 11 months you can renew the agreement. Further you may continue the same process. The lease agreement should be made on stamp papers of Rs. 50/- Registration is not must but signature of two witnesses is must.

Guest (Expert) 01 April 2008

All agreement, either Rental or Lease Agreement if it exceeds 11 months duration must be registered. In practice, un-registered 'Rental Agreement' are made on Rs. 20/- stamp paper.

Manish Singh
(Expert) 02 April 2008

I agree with Mr. Subramanian but whwenever a lease is to made for a lesser period than a year, the stamp paper or duty depends upon the State's rate aaplicable where the premises is situated.

R Balaji
(Querist) 02 April 2008

It is replied that in practice unregistered rental agreements are made on Rs20 stamp paper. Will it be void if any legal steps/proceedings are to be taken later on due to non fulfilment of any of the clauses of such rental agreement.(pl answer this question assuming that rental agreement is made for a period of more than one year)

Manish Singh
(Expert) 02 April 2008

IF THE AGREEMENT IS MADE FOR a perod of more than a year, it must be a registered one and the proper stamp duty should be paid.
However if you have not made it registered, it will lose it's validity and legality. But you can give it as an evidence in a court and the stamp duty will be payable at the directions thereunder.

Ashey
(Expert) 03 April 2009

Rightly said by Mr. Manish .. it can be looked into for collateral purposes

Hiralal Das
(Expert) 06 April 2009

Thanks all of you the ld. members.
I think your valuable opinions will assist everybody to solve their problem/matter in question properly.

M/s. Y-not legal services
(Expert) 05 December 2010

Yes. If an agreement more than 11 months means its should be registered along with proper stamp duty.. Otherwise its not having any legal enforcement..
---
You need to be the querist or approved LAWyersclub expert to take part in this query .