Law against a true human being

Manish Sikdar
(Querist) 18 August 2022 This query is : Resolved

Respected All,

Its my humble pray to give me a right path or Advice me how would i prove my innocence from such sec 354D & 509 under IPC if when its under Court trail , whereas every evidence against me ( Central Gov. Employee) N therefore my career will be finished and whole family will be gone in dark and ruined.

Towards save my entire family and for real justice i once beg your kind knowledge in regard.

PLEASE SAVE me and my family existence.....

Yours  Faithfully,

A Truly Helpless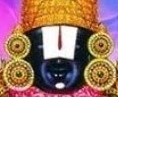 kavksatyanarayana
(Expert) 20 August 2022

For woman harassment, if you are really innocent, you have to prove your innocence in a court of law. Consult a local lawyer.

Dr J C Vashista
(Expert) 21 August 2022

Your lawyer (defending you) is well aware about legal preposition qua Section 354D IPC which is:
Any man who follows a woman, contacts her or attempts to contact her for personal interaction time and again even after the woman has indicated clearly that she is not interested in making an acquaintance, amounts to stalking as per Section 354D. This Section also covers online stalking that is to say monitoring her use of the internet, email or other forms of electronic communications.

Exceptions to stalking
If the woman is pursued by the man as a part of his responsibility to the state, to detect a crime or prevent one from happening;
To abide by any condition or law given by a person authorised by law;
Other situations that might make his conduct reasonably justifiable.
The punishment prescribed by the Section for stalking is simple or grievous imprisonment for a term of three years and fine upon first conviction and on a second conviction, imprisonment for a term of five years and fine.
---