Land registry ,mutation ,benama all papers is in our name

Querist : Anonymous (Querist) 22 December 2021 This query is : Open

Our Land (Property) registry , mutation , benama all papers is in our name
Even on Uttar Pradesh land portal registry has our name written online
But our relative told he has published article in newspaper some years ago that this property belongs to him and we never responsed to this article that time now few years ago he filed case in court for taking this property which was aquired by railways to create railtrack and we submitted all papers to railway . railway release payment in our name but as this relative gave false news/papers railway deposited money in court but in our name .
now he is telling to give half share of property otherwise he will not let it get this money and will harass in court and we will have to spent lakhs in court till 30 to 50 years. i am thinking this should go in fraud case as when registry mutation benama is in our name how can he publish article in newspaper few years ago please tell . he is telling show receipt of payment done 30 years ago (all receipts for full amount) even when registry is there in our name . i think law says registry is the biggest proof of ownership of property. land is agricultral land purchased 30 years ago. should we file fraud case against him for publishing our land in newspaper as his land few years ago .

Advocate Bhartesh goyal

(Expert) 22 December 2021

You have all relevant papers of ownership of land then you need not to worry.merely on basis of paper publication of article your relative can not claim ownership rights over land and not entitled to get any rupee as compensation from court.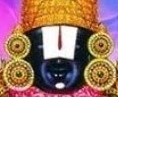 kavksatyanarayana
(Expert) 22 December 2021

Yes. I agree with the expert advice of Mr.Bhartesh Goyal sir. Some years ago he got published a notice in Newspaper. Hence ask him to give that newspaper cutting. So don't go for half share. Consult your own counsel for further guidance. SHIRISH PAWAR, 7738990900
(Expert) 23 December 2021

Hello,

You have the valid title of the property moreover railways has deposited compensation in court in your name as stated in query. So now you have to fight out the case filed by your relative.

Querist : Anonymous (Querist) 24 December 2021

yes sir i am fighting this in court , he has to do just timepass so we give half money to him . he accepts we are owner of registry but he is telling how you paid this amount 30 years ago as u where not capable of paying this amount that time you where not earning this much 30 years ago or hamari aukaad / ability nahi thi , he is telling give me all receipts of payment done or show that receipts in court . he never told we have regisrty in our name in papers he is submitting everytime in court just making fancy statements without submitting any evidence in court for which our advocate is replying to him everytime. because railway wanted our land for railtrack complusory and we submitted all documents to railway they released money in our name but because this relative gave false statements to railway they gave money in our name but not to us but in court.

Querist : Anonymous (Querist) 24 December 2021

Continued :- Also this relative is disowned by his father 30 years ago (even article was published in newspaper for disowning him by his father and notarty notice served to him we have this copy ) now his father died few years ago and till his father died he fought case against his father senior citizen in court and never emptyied his father house or land property by making fool of court proceding and doing timepass till 10 years in court till his father died . also what his father left he is accquiring his shop bank account money he has fir in police station for threating to kill his father filed by his own father 30 years ago . he filed cased against his mother also that time only.
what he is telling his father paid money to buy property that is in our name (registry) Even on Uttar Pradesh land portal bhulekh site we have our name


he has his land which was purchased by his father in his name for which he fought in court till his father died (10 years he fought against his father and done timepass by issuing dates and dates and dates in court) he told when his father purchased land for him that time only his fahter paid money for mine land also (his father is mine grandfather) . his father is not alive to issue statement . but when he disown him because he threaten to kill his own father for which his father filed FIR in police station and then served him disown notice and even published article of disown in newspaper.
what he is doing is playing with tricks to issue dates and dates and dates so this case goes in court for years and years

we have filed case in court against him case is running from many years and he is begging to take case back but even he is wanting half share of money . his father is mine grandfather.
he is telling and begging that i tell court we are doing out of court settlement
on one side he is begging to take case banck against him otherside still demanding half share from money deposited by railway in our name if we dont do that he is telling he will run case till 10 , 20 years in court and we are lossing interest as money is in court if that money was in out bank account we would be getting interest.
we lost lakhs of interest till now

Querist : Anonymous (Querist) 24 December 2021

thanks for helping all of you .
just want to ask do this relative has case against him for blackmailing me , extortion (demaing money) , doing fraud 420 act by stating we are not owner of our own registered property
along with troubling his own father and mother (parents) and filing case against his own parents
full building is in his father and in his mother name but after his father died he was doing everything to get old aling mother to kick out from her own house and he did it , other brother took his mother (she is mine grandmother) to his house till she died few years ago
---