Land purchased by my father when i was minor (daughter)

Querist : Anonymous (Querist) 18 November 2021 This query is : Open

Dear Sir,
My query is related to a piece of land which was bought by my father in my name and he was gurdian in it, Later he started selling it by cut into the plots and just one piece of plot he hold for me, but that piece is not registered in my name, as at the time was purchase it has a khasra number later he got approved the area and plot number is been allotted. but as on date so called plot is not in my name, but the whole land was in my name initially, which is been sold off without my consent, even without my signature.
Now as on date we just had copy of Jamabandi and Property tax reciept which is still in my name,but dont have any other documents. Need your advice how can i claim that remining part of property(plot), as my financial conditions are not good and my husband has just got the kidney transplant. my father is not supporting us not even my mother too, she is also stayed with us, as my father is not giving her any basic need things nor for any medical support-she is heart patient.
I have a brother(married) but my father is not supporting him too. Father made some more properties in my mother name by selling her jewellery and took money from my nana. but he is not giving us the property papers even not allowing us to enter in those properties.
what we can do ..please suggest....Thanks in advance.

Dr J C Vashista
(Expert) 20 November 2021

During the period you were a minor and titleholder, your father can not sell the property without prior permission of District Judge, however, already sold it can be annulled by filing a suit for cancellation of such sale deed(s).

Querist : Anonymous (Querist) 22 November 2021

Thanks gfor your valuable advice sir, But i dont want to file a suit, as the buyer of that plots are no where guilty at all..i just want to get the remaining plot, which is still there. problem is that the whole land was in my name, which is sold off, and just a part of it remaining, which i want to acquire, but don't have papers of it. Even dont know in which SRO the land was registered..its a matter of somewhere between1984-1986. we just can see the Jamabandi, which is updated online....Can jamabandi proof the ownership?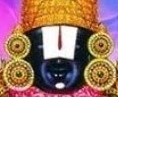 kavksatyanarayana
(Expert) 22 November 2021

No. Make an application for EC for 40 years by paying the Government fee before the Sub Registrar is concerned. Then you can know how many transactions are done. Where the property is situated? If you know the village/town where the property is situated, then go to the website of igr of your state. example: igr.up.gov.in like that.

Querist : Anonymous (Querist) 25 November 2021

Please suggest the way how to make the Application for EC, as i don't know which is the concerned SRO, as we have checked with one, but papers are not there. they said that in that time deeds were happened anywhere in the distt, even sometimes in Calcutta too.
The property situated in Bihar- Phulwarisharif, Patna Distt.
if can suggest, please do the needful as i am in Delhi,and being tough for me to go and find out.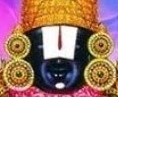 kavksatyanarayana
(Expert) 25 November 2021

You shall search google for igrs bihar.

Querist : Anonymous (Querist) 03 December 2021

suggestion requested
---