Kidnap of my childs

Athi Vishal HD
(Querist) 29 April 2018 This query is : Resolved

Everyone in this system is on women supporters.



Respected Sir/Madam, My wife has lost her memory completely, she is physically and mentally abnormal due to the side effect after outcome of suicide attempt(hanging herself). Now she is living with her parents. My in-laws filed a case against me u/s 498(A), case is under trail in court. All this happens in 2013. They kept My twins girl childs from 2013 to for 2017. In May 2017 they sent my childs to my custody. I admited them in prestigious school by giving huge donation. Buton 28. 04.2018 they suddenly kidnaped my childs without my knowledge when I'm in off.


I complained PI ACP DCP CP but they all r rejected to file fir and asked me to go to family court . But as per my knowledge and knowledge obtained from LCI (lot of thnx to LCI experts) it is 100 percent cognizable. If I go to family court it will take some time to get my chins.


Pl guide me wt shud I do next. Is there any option to approach directly file fir in criminal court etc.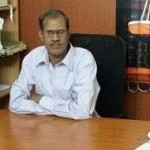 KISHAN DUTT RETD JUDGE
(Expert) 29 April 2018

Dear Sir,
you can get the children by filing writ petition called HABEAS CORPUS. Now the offence of kidnapping of children is very serious and non bailable.
==========================================================================================================

Kidnapping Of Child A Bailable Offence Under IPC Becomes Non-Bailable Under JJ Act: A Discussion By Rakesh Kumar Singh...

In the present paper, we will discuss the effect of newly enacted Juvenile Justice (Care and Protection of Children) Act, 2015 vis a vis offences related to kidnapping and abduction as envisaged in IPC, 1860. We know that kidnapping of a child below certain age (different for male & female) from lawful guardian is an offence punishable upto 7 years imprisonment but... is a bailable offence. Prime issue herein is whether the enactment of new JJ Act which covers every persons under 18 years of age irrespective of gender affects the nature of offence of kidnapping. A purposive reading of JJ Act will go to show that it really affects the kidnapping provisions of IPC on crucial aspects....

There are some provisions of JJ Act such as Section-84, 85, 86 which need consideration. Section-84 deals with kidnapping of child and reads as under: "For the purposes of this Act, the provisions of sections 359 to 369 of the Indian Penal Code, , shall mutatis mutandis apply to a child or a minor who is under the age of eighteen years and all the provisions shall be construed accordingly"

http://www.livelaw.in/kidnapping-child-bailable-offence-ipc-becomes-non-bailable-jj-act-discussion-rakesh-kumar-singh/


=======================================================================================================
The Constitution of India assured greater protection of individuals rights and afforded larger freedom to the court to look into executive failures. The judiciary has provided various measures in preserving the liberty and freedom of the people of the country Each citizen of India has inherent right to challenge the constitutionality of any executive enactment restrains him from enjoying his fundamental rights. By judicial interpretations the fundamental rights, distribution of executive powers and other constitutional restrictions and limitations were provided a new meaning. The fundamental object of judicial review is to infuse life in the dry and abstract postulates of the constitution enabling it to be a living organism so as to satisfy the needs of the time.
Articles 32 and 226 of the Indian Constitution makes provisions for writs in the country. Under clause (2) of Article 32 the Supreme Court is empowered to issue appropriate direction, orders or writs, including writs in the nature of habeas corpus, mandamus, prohibition quo warranto and certiorari for the enforcement of any fundamental rights guaranteed by Art III of the constitution. By this article the Supreme Court has been constituted as a protector and guarantor of the fundamental rights and once a citizen has shown that there is infringement of his fundamental right the court cannot refuse to entertain petitions seeking enforcement of fundamental rights. Article 226(1) empowers every High Court, notwithstanding anything in Article 32, throughout the territories in relation to which it exercises jurisdiction to issue any person or authority, including appropriate cases any government, within those territories directions, orders or writs including writs in the nature of habeas corpus, mandamus, quo warranto, prohibition and certiorari for the enforcement of Fundamental Rights or for any other purpose.

I. Habeas Corpus

The expression "Habeas Corpus" is a Latin term which means 'to have the body'. If a person is detained unlawfully, his relatives or friends or any person can move the Court by filing an application under Article 226 in High Court or under Article 32 in Supreme Court for the writ of Habeas Corpus.

The main objective of this writ is to provide immediate remedy to person unlawfully detained, whether in prison or private custody. The detention becomes unlawful if a person who is arrested is not produced before the magistrate within 24 hours of his arrest. Also the law under which the person is detained must be lawful, if the law itself is unlawful then the detention is also unlawful.

The scope of the writ of habeas corpus has considerably increased by virtue of the decision of the Supreme Court in Maneka Gandhi v. Union of India[1] and also by the adoption of forty-fourth amendment to the Constitution. Since the judicial interpretation of Article 21 has extended the magnitude of the concept of the personal liberty and the Court introduced the element -of fairness and justness in the 'procedure established by law', now a writ of habeas corpus would lie if the law depriving a person of his personal liberty is not fair, just and equitable.


Dr J C Vashista
(Expert) 30 April 2018

Very well explained and advised by expert Mr. Kishan Dutt J. (Retd).
Nothing more to add.

Asgher Mahdi
(Expert) 30 April 2018

You can file case before family court under the claims for custody of children & wardship as you claim to be the rightful father unless your kind are below the adulthood. If, they are or became adult they can decide with whom they can stay.
---
You need to be the querist or approved LAWyersclub expert to take part in this query .