Kerala re-survey

Querist : Anonymous (Querist) 20 August 2021 This query is : Resolved

which Kerala government authorities should be arrayed as parties for correction in re-survey.?

Dr J C Vashista
(Expert) 21 August 2021

This is a worldwide portal, which is not confined to Kerala and it can not be expected that all respondents/ experts would be able to oblige, think before posting local inquiry.
Moreover, it is not a legal query for consideration of experts on this platform.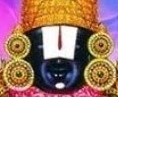 kavksatyanarayana
(Expert) 21 August 2021

Yes. It is not a legal query.

K Rajasekharan
(Expert) 21 August 2021

If you are filing a case, in regard to re-survey, against the Department of Survey & Land Records, Government of Kerala, you will have to make the Additional Chief Secretary to Government, Revenue and Disaster Management as the respondent.

The rule is that the Secretary to Government will represent the Government when sued


P. Venu
(Expert) 22 August 2021

What are the facts? What is the context?

Querist : Anonymous (Querist) 22 August 2021

In the recent resurvey proceedings, my properties extent was diminished and my neighbor's was increased. I was absent during the proceedings so i could not have properly intimate the correct boundary between mine and my neighbor's. Taking advantage of my absence my neighbor any how managed to make believe the survey personnel's a different boundary than the actual, may be why this mistake occur. What should I do to correct the records and to get my property's boundary fixed correctly?

K Rajasekharan
(Expert) 29 August 2021

Innumerable errors have crept in the resurvey details, due to the lapses on the part of the land owners on one hand and of the revenue officials on the other.

Mistakes in the resurvey measurements can be rectified by the revenue officials, as per some guidelines in force.

The Tahsildar can rectify the defect if the difference is less than 5 per cent or otherwise the Collector can rectify it. So it is better to approach the revenue officials before approaching the court for correction of errors.

Land tax can be paid only based on resurvey records and till it is corrected your ownership is limited to the extent of land provided in the resurvey records.


P. Venu
(Expert) 30 August 2021

Yes, in the first instance take up the matter with the authorities concerned.
---