Injunction suit maintainability

NAGARAJ
(Querist) 19 September 2023 This query is : Resolved

i have filed permanent injunction suit against the defendant praying that not property'so interfear my peacefull possesion of the plaintiffs property during the pendency of the suit plaintiffs died .thereafter leagl heirs of the plaintiffs filed the application under order 22 rule 3 application to come on record. hon'ble judge allowed the application and amended plaint also filed thereafter hon'ble judge raises a question i.e whether this suit is maintainable.
hence
1.the question is after the death of plaintiff permanent injunction suit maintanable or not?
2.is leagal heirs are barred to contest the matter as a legal heirs of the plaintiff.?
3.kindly refer Any citations stating the the legal heirs suit is maintainable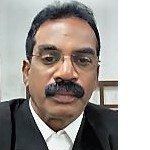 T. Kalaiselvan, Advocate
(Expert) 20 September 2023

The legal heirs can continue the suit for the reliefs sought by the decesed plaintiff.
If a plaintiff dies during the pendency of suit for damages, the right to sue, which can also be termed as a right to seek relief, would not survive but if he succeeds in getting, a decree for damages and dies during the pendency of his opponent's appeal, the right would of course survive to his legal representatives.

P. Venu
(Expert) 29 September 2023

"i have filed permanent injunction suit against the defendant praying that not property'so interfear my peacefull possesion of the plaintiffs property during the pendency of the suit plaintiffs died"

If you have filed the injunction suit, you are the plaintiff!



NAGARAJ
(Querist) 02 October 2023

tq for your valuable reply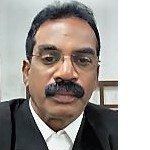 T. Kalaiselvan, Advocate
(Expert) 03 October 2023

You are welcome for your appreciations
---