Hsa section 14

Surrender K Singal
(Querist) 22 December 2013 This query is : Resolved

Daughter-in-law(DiL) occupying residential house, registered lease holder being deceased(Nov. 1992) mother-in-law(MiL),ever since it was built on 31.12.1973, Father-in-law(FiL-since deceased July 2008), got it conveyed, from DDA, in his name, on the basis of unregistered fake Will; Now, two of many grand children seek to dispossess DiL by notice (Oct,2010) i.e. after 37 years on the basis of registered Gift Deed, obtained (under duress) from FiL; Suit has since been instituted in 2012 against husband of DiL for recovery of possession; How far Hindu Succession Act be helpful for the DiL, who is not been impleaded as defendant ?

Dr J C Vashista
(Expert) 23 December 2013

1. First of all whether a private party is the lessor or DDA?
2. How did you infer that the conyance deed was made on the basis of fake will? Did you challange, if yes?
3. Under which provision of law grand children have been seeking dispossession of DIL?
4.How did you find that the Gift deed executed by Father-in-law, was made under duress? Did you challange, if so?
Every document is under the cloud of suspicion, is it correct?

P. Venu
(Expert) 23 December 2013

How come the Daughter in Law is in possession?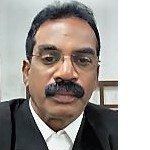 T. Kalaiselvan, Advocate
(Expert) 24 December 2013

What is the daughter in law's interest in the property during the life time of her husband?

Surrender K Singal
(Querist) 24 December 2013

Daughter in law (DiL) had been recognised by FiL as the Occupier in perpetuity in one of his unregistered memorandum and she came to possess the house immediately after it construction that was initiated about two years after her joining this family in marriage (May 1969)- can it be claimed as her matrimonial house as entire family was living as tenant at the time of marriage; DDA was the lessor and coop.HB society was sub-lessor since 1971. Every document leading to Gift Deed has since been challanged in their Suit and is under cloud of suspicion. How far HSA section 14 be helpful for the female occupant though living with her husband and family since inception / creation of the property ?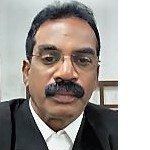 T. Kalaiselvan, Advocate
(Expert) 25 December 2013

This Daughter in law is not having any right in the property, she had been living in her matrimonial home, her husband is living and if at all anything to be claimed, it will be he who can claim and not she. If the husband vacates the house and shifts to some other house, she has to follow him there only, she cannot squat here claiming a share in this property, section 14 of HSA deals with the property that has been acquired by the female, here there is no such thing.

Surrender K Singal
(Querist) 25 December 2013

Has she not acquired from her MiL over 40 years ago and her family including husband residing with her ?

Dr J C Vashista
(Expert) 26 December 2013

Daughter-in-law(DiL) is illegally occupying the residential house,if her husband is not living there. She has a claim through her husband.
---
You need to be the querist or approved LAWyersclub expert to take part in this query .