how i can prove mobile conversation

vinod bansal
(Querist) 26 August 2010 This query is : Resolved

R/Experts
I am representing plaintiff (Tenant)in a civil suit in which no rent receipt or rent deed was executed in between tenant and landlord. Now landlord has taken a plea than plaintiff (Tenant)is totally stranger to him & he is a rank tresspasser in disputed building. Whereas just before( prior) to creation of tenancy there was several times mobile conversation was effected in between parties.Both Mobiles are pertainning to BSNL,i have both mobile nos.mobile conversation was effected in Sep. 2008.Now case is fixed for evidence.To whom/officer of BSNL Haryana Ambala Division i have to summon secondly record is almost 21 month old,At which addrerss or to whom i have to got summoned who can bring relavent record in court.Secondly 21 month old record will available with BSNL or not it is second problem.Thirdly is it mandatory to kept record of all calls records of out going and in coming of consumers by BSNL.I want prove only call details of both parties not conversation/audio becoz i think it is not mandatory to kept record of all conversations even it is violation of privacy rights.Kindly suggest.Thanx in advance.

Devajyoti Barman
(Expert) 26 August 2010

I do not think that even if you manage to get details the phone details of 21 months old conversation that would be of any help to your case.
Mere call details would not prove that there is relationship of tenant and landlord. Had you recorded the conversation where the landlord admitted him to be the tenant and the recording is properly proved in the trial then that would have a material bearing of your case.

s.subramanian
(Expert) 26 August 2010

Yes. Mr.Barman is right.

sanjeev kumar goel
(Expert) 27 August 2010

i think that to get 21 months old call detail record is impossible and if however you get it then still you have to prove that there was a relation of landlord and tenant between the parties. if your client is a tenant and living there then he will be having another records like telephone installed at that address or voter card or ration card or correspondence etc to prove that he is not a tresspasser in that building. so arrange other evidences also to give strength to your case.

Kiran Kumar
(Expert) 27 August 2010

as per rules every telephone operator is to maintain call record for atleast 3 years but I dont think the operators will be saving the voice data as well.

find out the complete details from some BSNL person, hope u ll get something to sail through.

vinod bansal
(Querist) 27 August 2010

Thankyou very much to all of you experts.

Satyendra Kumar Pandey
(Expert) 27 August 2010

In evidence you can produce some witnesses before whom the landlord take rent and one thing more you can produce such an witness who is nearer to your tenanted place.

through 21 month old BSNL call data you can be prove only one that the conversation be taken palace between both of persons and from which terminal of BSNL.

If you have any other quarry then feel free to contact with me on my number 9460263991 after 7 PM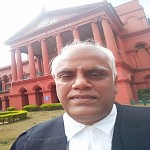 Parthasarathi Loganathan
(Expert) 01 September 2010

Call History or call logs maintained at BSNL can be perused to cull the details of conversation in question. Though it is a cumbersome process but technically it is tenable as the same are maintained by the computer system. One needs to execute certain queries to drill out the details using various Business Intelligence tools.
---
You need to be the querist or approved LAWyersclub expert to take part in this query .