how can i do Law

Kanishk Saxena
(Querist) 11 November 2008 This query is : Resolved

Dear All,
Plz. Guide me that how and from where I can qualify a Law course and which University or College is best for ?
I am a Graduate from D.U.
My res. is in Faridabad ( Haryana)
And also tell me that after Passing the Law course, will I be able to do Practice in various field like crminal or civil proceedings?
At which lable I will be able to be present.
Like Supreme court, state court or any other?
And what the authority will be for me to present against any court?



Plz. Post me As-Soon-As possible.


Jithendra.H.J
(Expert) 11 November 2008

1) if you are seriously want to do law course to get a job in the companies, etc., find best colleges like natonal law school, Bangalore bcoz companies also see in which college, and university you studied, they also consider your percentage etc.,
2) if you want to practice law, no need of percentage etc., while registering your name at the bar, your percentage will not be considered and they wont reject to register even you get a law degree from a rural college. while practicing law your clients wont ask your percentage, they wont ask in which college, university you studied, they just need relief in theire favour! all depends how you dedicate and how hard you work while practicing.
3) after enrolling yourself at the bar you can practice in the field you like most.
you can also practice both civil and criminal side.
4) plz also consider other experts messages


Tribhuwan Pandey
(Expert) 11 November 2008

Dear Mr.Kanishk Saxena National Law School Banglore is the best law school in India. Other reputed colleges are Delhi University, Symbiosis Law College Pune, Law School Hydrabad and others
After completion of your Law course you need to register in the roll of State Bar Council to practice as an advocate in India.
Now Practice in Supreme Court you need three years or more experience in supreme court then you will be eligible to appear in the test of Advocate on Record. Some High Courts Bar have adopted the same procedure but in the the lower court you can appear directly.
As you asked you want to practice in various fields of law Mr.Saxena it is not easy game to achieve the top in one day. It needs more experience and knowledge. When you will come in practice and will gain experience then you yourself decide which fields you have to chose.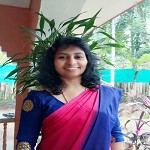 Adv.Shine Thomas
(Expert) 12 November 2008

Bangalore Law School is the best.I agree with my friends.

K.C.Suresh
(Expert) 12 November 2008

Nagpur University College of Law is the best.
After LL.B you can practice both in Civil and Criminal side.
Enrolwe as an Advocate in thr Bar Council By that time you will come to know the rest of querry.
My dear Saxena It is not the college that matters for professional efficiency. it is the hard work in the carrier. But for placements perhaps good colleges are right. Other wise an evening course is sufficent for the purpose of Practising as an Advocate.


A. A. JOSE
(Expert) 12 November 2008

Dear Saxena,

I would like to draw your notice that the Faculty of Law, Maharaja Sayajirao University of Baroda, Gujarat is one of the foremost, oldest, and prestigious colleges for law education. Apart from the traditional 3-year LL.B course, the M.S.U also runs a 5-years course on the pattern of National Law Schools. A large number of legal luminaries both - in the Bar and Bench - were past students of this Faculty, including High Court/Supreme Courts present sitting
judges.

While I fully endorse the view that college/degree/percentage,etc. are not which matters in legal profession, but subsequent hard work and networking would be the road to success.

Wish you all the best,

A.A.JOSE

G. ARAVINTHAN
(Expert) 20 November 2008

National Law School in Bangalore is the very best choice..

ritu bhadana
(Expert) 02 April 2009

well my friends national law school only provides a 5 yr. degree as kanishka u r already a graduate go for a 3 yr. law degree and for you delhi university will be best.you have to give an entrance exam for that.
---
You need to be the querist or approved LAWyersclub expert to take part in this query .