Harasmet while releiving

Vinay
(Querist) 24 March 2014 This query is : Resolved

Hi,

Sir i want to enquire about one of my friends problem. He is working with an organization. He was treated badly and not provided with the allowances. Now when he want to leave then he is being harassed and being threatened. He is ready to pay the bound amount but still facing problems. Please suggest what to do.
Revert as soon as possible.
Thnx and regards

S.QAISAR ALI ADV.
(Expert) 24 March 2014

Ask your concerned officer of the organisation to quit the organisation according to the provision of the bond given by your friend in writing in the shape of the notice.In this notice all the facts you posted here be mentioned clearly.

Guest (Expert) 24 March 2014

Any casual description, like yours, may not attract a suitable reply from any expert.

Any suggestion can be made only after the real problem is discussed point by point, like whether the organisation is a public sector or private limited company or Government office, what are the terms of resignation (notice period, etc.) communicated through appointment letter, minimum period and other terms of bond, when the resignation was submitted, whether any written response received or not, the nature of written response from the appointing authority, etc.

Kumar Doab
(Expert) 24 March 2014

The allowances committed have to be paid.

If employer is not paying the committed allowances it might get termed as 'Breach of Contract' by employer.

No one threat, coerce, intimidate, harass an employee........................

If employee is willing to pay the liquidated damages stated in Bond then nothing is wrong on part of employee....................


You may approach a Labor Law consultants/Service Lawyers along with copies of job advt, job application, interview call letter, offer letter, selection letter, appointment letter, CTC sheet, Salary Structure, Salary slips, STANDING ORDERS APPLICABLE TO THE ESTABLISHMENT (CERTIFIED/MODEL) AND EXTENDED TO YOUR DESIGNATION, HR policy, Service rules and regulations, Conduct and discipline rules, resignation notice,BOND etc …………. Communications exchanged with company give inputs in person and proceed under the expert advice of your lawyer.

.

The lawyer that has examined all docs and inputs can advice you the best.

Rajendra K Goyal
(Expert) 25 March 2014

Consult a local lawyer dealing in labor laws and show him all the documents.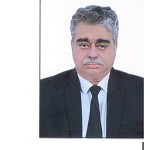 Sudhir Kumar, Advocate
(Expert) 26 March 2014

very vague query.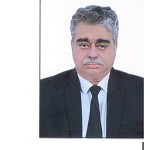 Sudhir Kumar, Advocate
(Expert) 26 March 2014

He was treated badly

HOW?

not provided with the allowances

WHICH ALLOWANCES?

he is being harassed

HOW HE IS HARASSED?

and being threatened

HOW HE IS THREATENED AND BY WHOM?

He is ready to pay the bound amount but still facing problems

WHAT PROBLEMS HE IS FACING?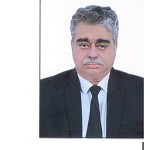 Sudhir Kumar, Advocate
(Expert) 26 March 2014

This forum doe snot speacialise in advising without facts.
---
You need to be the querist or approved LAWyersclub expert to take part in this query .