Guarantor's Liability.

anckoora
(Querist) 12 September 2009 This query is : Resolved

dear sir,
pl. explain , in case of default by the borrower, what is the liability of his guarantor ? what are legal implications on him ?
thanks
anckoorariven

J. P. Shah
(Expert) 12 September 2009

Liabillity of guarantor is co-extensive with that of borrower. However it depends upon wordings of the letter of guarantee signed by guarantor. However, in case of most of the banks, their letter of guarantee makes guarantor as good as borrower in matter of repayment of loan.riven

LEGAL DON OF INDIA
(Expert) 12 September 2009

The extent of the liability of the gurantor actually depends upon the terms mentioned in the gurantee deed signed by the gurantor. Th is my differ in case to case and also wether the Bank is a Co-operative Bank / Credit Society or a Nationalized Bank.riven

Sachin Bhatia
(Expert) 12 September 2009

THE GUARANTORS' LIABILITY ACT

Action against guarantor
Sec 3(1)Notwithstanding that he is not a party to the bond, a creditor may, subject to the terms and conditions of the bond, upon obtaining a judgment for the debt against the bondee, recover the debt and the cost of obtaining the judgment, awarded as part of the judgment, from the guarantor and for that purpose may bring and maintain an action against the guarantor in a court of competent jurisdiction.

riven

Raj Kumar Makkad
(Expert) 12 September 2009

Fully agreed with Bhatia. The guarantor is not separable from borrower in general cases. Guarantee means full assurance to the financer that his borrowed money is secured as he stands with the loanee.riven

Bhumik Dave
(Expert) 12 September 2009

Fully agreed with Mr. Bhatia & Mr. Rajkumarriven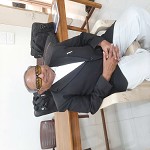 Adinath@Avinash Patil
(Expert) 12 September 2009

I am agrred with sachin Bhatia.riven

Prakash Yedhula
(Expert) 13 September 2009

Reply by Shri S.A.Rajan sent to lawyersclubindia:

The guarantor is equally and jointly liable. However one has to carefully read the guarantee clause. If it is to the effect that guarantee will operate only after creditor exhausts all remedy against principal borrower,The guarantor can insist upon this clause.Likewise,if the creditor and principal borrower enter into subsequent contract altering clauses of guarantee, with out knowledge and reference to guarantor, the guarantor is not liable. S.A.RAJANriven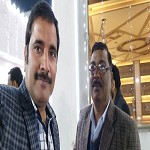 Sarvesh Kumar Sharma Advocate
(Expert) 13 September 2009

I am also agrre with sachin Bhatia.
riven
---
You need to be the querist or approved LAWyersclub expert to take part in this query .