Gpa: jail authorities refusing to identify inmate

Querist : Anonymous (Querist) 02 July 2022 This query is : Resolved

Hello,

We are facing a problem where we had to get a general power of attorney of a family member who is unfortunately in custody at the local jail.

An application was moved before the jail authorities regarding the same, and it was forwarded to the Sub-Registrar for necessary action. The Sub-Registrar then visited the Jail for registering the GPA, along with two witnesses and both being parties present as well.

Considering the person is in custody, the Sub-Registrar asked the jail authorities to verify the identity of the person in custody, but they refused to do so on the GPA document.

They in fact made the Sub-Registrar wait in another room for more than 1.5 hours. We feel the jail authorities even breached the protocol with all this.

Which rules / law and section(s), thereof, provide for the jail authorities to be official witnesses or authorities for identification of inmates, for the purpose of registration of revenue documents, such as the GPA?

Please help us in proceeding ahead, and doing the needful, with possible action against the jail authorities as well for their mis-conduct.

(Sorry for being anonymous but it is important)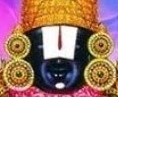 kavksatyanarayana
(Expert) 02 July 2022

After taking permission from the jail authorities, the Sub Registrar can attend there. Otherwise, the Sub Registrar cannot. But they had not to wait for the Sub Registrar for some hours is not correct, when he came there for official purpose. After giving permission, the jail authorities could not say for identification

Querist : Anonymous (Querist) 02 July 2022

Thanks for the reply.

I heard there is a prescribed list of officials who can be witnesses for revenue documents, possibly in the Registration Act itself, or something similar (maybe in the rules somewhere).

Could you mention the relevant section of the concerned Act / Rules?

We are hoping it has jail authorities clearly mentioned somewhere.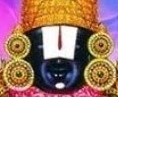 kavksatyanarayana
(Expert) 03 July 2022

The GPA document is not a revenue document. And under Sec.38(2) of Registration Act, 1908, in the case, of a person in jail under civil or criminal process, the registration officer shall either himself go to the house of such person, or to the jail in which he is confined, and examine him.

Dr J C Vashista
(Expert) 05 July 2022

Very well advised by senior expert Mr. Kavksatayanarayana.
---