Gift deed notice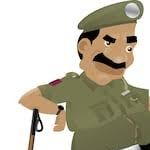 shyam lal
(Querist) 20 August 2021 This query is : Open

A co shareholder of a undivided immovable property gifts his share without any consideration to a third party ,where as the registered WILL mentions that one month notice has to be given to other co shareholders informing intentions of sale to third party.Situation is the share holder does not sell his share but gifts his share to the third party,query, is there anything wrong legally by not notifying before gifting his share.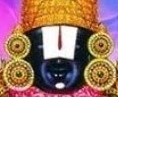 kavksatyanarayana
(Expert) 20 August 2021

If the other shareholder sells his share then he should inform the same to another shareholder. Now he gifted the property. The executor of the Will is intended the property cannot go outside.

P. Venu
(Expert) 22 August 2021

The author had posted in an another query -
"I have no issues it is just to know how much others know"!

Read more at: https://www.lawyersclubindia.com/forum/details.asp?mod_id=219524&offset=1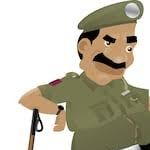 shyam lal
(Querist) 22 August 2021

It is a pitty,read what a guest (expert) had to say, date wise as follows.about Venu in particular.

01/-Guest (Expert) 24 October 2019
Having Registered Gift Deed in my Favour the simple sentence where the Retd Govt Officer is confused and not able to understand but Criticizes the innocent Querist and obviously makes us understand what sort of Service would have been provided by him while in Service.
2/-Guest (Expert) 24 October 2019
Mr P venu Age is Not the Limit and please attend a Good English Course at your place
3/- Guest (Expert) 24 October 2019
Mr.P.Venu Retired Govt Officer === For you benefit you could contact Short Time English Coaching Center --Cosmo Center-- Near Ayurveda College -- first floor Keerthi Nest, Dharmalayam Road, Thiruvananthapuram-- Kerela 695001 ----
.Hope Mr.P.Venu bhai would be benefited please .


K Rajasekharan
(Expert) 29 August 2021

Even if the word Sell is used in the Will and transfer is by Gift, one has to find out the intention of the Testator of the Will to answer the query.

Most probably the term Sell might have been used to denote transfer and as such it is unlawful. If not, the testator has used it as Sell only then providing it as Gift is not unlawful.

The intention of the Testator can be found out from the wholistic reading of the Will and examination of the Witnesses. If nothing could be found out from the trial the Court can arrive at its own conclusion.

Most probably, the Court will decide that the term Sell here includes Gift also. Therefore, the transfer is illegal if the cosharer has intention to purchase the share in question.

---