Gift deed executed in water mark paper 20 years ago

DEEPA DWIVEDI
(Querist) 03 November 2014 This query is : Resolved

respected experts ,

My father had gifted my wife some amount ( 1 lacs ) on official water mark paper in 1989 . She utilized that amount at different different places like ( fd , land , gold etc ). Now my father is no more and now a days water mark paper is not used to make a gift deed . Sir the gift deed what i have is still valid or not ? Still i have that deed . Will it be ok ?

Suggest me please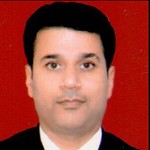 Shailesh Kr. Shah
(Expert) 03 November 2014

gift deed is valid subject to signed by donor and donee. Gifting of amount doesn't require registration.

Anirudh
(Expert) 03 November 2014

As You say your father had gifted that money to your wife, it has become hers. Whether your father is alive or not is of no effect on the gift already given by him.

She can use the money in whichever way that she wants. Nobody can ask the money from her.

Now, apart from the Gift Deed which your father had given to your wife, What Gift deed that you have? What is written in the gift deed in your possession? Pleasse tell.

Now what is your real problem or what you really want. Please indicate.

Guest (Expert) 03 November 2014

Well Advised by Expert Mr.Shailesh Kr.Shah

DEEPA DWIVEDI
(Querist) 03 November 2014

@anirudh sir :: since now govt has stopped printing watermark papers , now will my deed still authentic ? In past people were used to make deed generally a water mark paper but now they dont . Please tell me , will that water mark paper work in todays enviroment , what my father used to make a gift deed ?

Still i have to maintain that deed . Or i should not think about this deed which had taken place 20 years ago ?

My wife is filing itr from this years . Till now she hadnot filed itr but she has received interest on that amount and still receiving ....




Anirudh
(Expert) 03 November 2014

Dear Mr. Deepdhar,

I think you are not coming out with facts.
Please tell me, whether your wife is employed?
Please also indicate, whether the income from the investments (FD, etc.) made by your wife out of the amount given in Gift by your late father, was exceeding the limit exempted from Income Tax?

Whether in spite of the income exceeding the limit exempted from Income Tax, your wife was not filing the return?

Instead of all these 19 years, what is the special reason which prompted you to raise this query now?

You have been repeatedly mentioning in your post that the water mark paper which was available 20 years back are not available now. Assuming such a paper is available now, what do you want to do with it?

DEEPA DWIVEDI
(Querist) 03 November 2014

respected Anirudh sir ::

1) my wife is engaged in a small business from last 10 years .
2)she never crossed the limit set by income tax department for any individual ( less than 60 years ), but she was gaining interest from fd , earning income from land for giving that land in a rent for marriage and kity party purpose , but she earned very few amount from that say 5000 to 10000 in a financial year
3)she never filed an income tax , but since now she is engaged in a small business ( she is involved in trading of agriculture hay for cow feeding ) she earned reasonable amount and she also receiving interest thats why she has crossed limit of tax slab thats why from this year she will file itr .
4) i raised this issue just because since she has decided to file an itr from this year she will show her fd interest and for that she will have to show from where will you get that money and the gift deed she has 20 years old and on a water mark paper which now no body use to make a deed ... i thought it department may refuse that deed just because that water mark paper is not in use at present . govt has stopped printing that paper .

Anirudh
(Expert) 03 November 2014

If what ever that you say is correct, and your wife is filing the I.T. return when her income exceeds the exemption limit, then you need not fear. When your father died 20 yeas back and made a valid gift under his signature, he would have used the water mark paper which was available then. Now that such papers are not available cannot be a reason to doubt the existence of the Gift Deed. (Unless, you make use of a vintage old blank paper of available with you and make it believe as though it was a Gift Deed made by your father 20 yers back!)

DEEPA DWIVEDI
(Querist) 04 November 2014

Anirudh sir :: Should i hold that deed ? paper is too old now and i can not laminate it because its condition is too sensitive now . I have preserved it very very carefully . For how many years will i have to hold it ?

Anirudh
(Expert) 04 November 2014

YES, you will keep the papers with you. You hold it till as long as it is possible, in any case upto completion of two or three assessments of your wife's return. It will not be a big burden for you to simply keep the paper, in whatever condition, as it will not also occupy any space.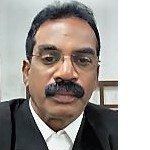 T. Kalaiselvan, Advocate
(Expert) 07 November 2014

I think your query has been properly addressed inspite you confusing the authors with some odd questions irrelevant to the topic. You may not one thing that to prove the source of income you have a gift deed or FD certificate, that is all, what else you have to clarify?
---
You need to be the querist or approved LAWyersclub expert to take part in this query .