Filing of ma in cat chennai bench

Vasudevan
(Querist) 03 February 2022 This query is : Resolved

Respected Learned Experts, I had filed an OA before the CAT Chennai Bench as Party In-person. The case was numbered and posted for admission. Now, I like to withdraw the same as the Office has passed an order on my representation. Hence, I am thinking of filing MA. Whether the order passed by the office has to be enclosed? If so, the enclosure to be numbered in continuous to the OA annexure or a new one. Please guide me in the matter. Thanking you all in anticipation.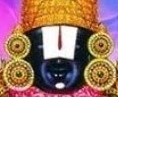 kavksatyanarayana
(Expert) 03 February 2022

You can withdraw your OA by filing an application. The Office orders are not necessary but may be enclosed.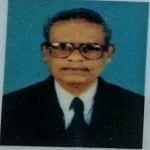 Isaac Gabriel
(Expert) 04 February 2022

You are at liberty to withdraw from CAT and proceed as deem fit in view of the order issued by the authority.

Vasudevan
(Querist) 04 February 2022

Much obliged by the replies of the Learned Experts. Thank you very much sir(s).

Adv K Rajasekharan
(Expert) 04 February 2022

The right thing to do in this case is to attend the Tribunal on the next day of posting, and tell the court that the case may be closed as the issue has become infructuous, when the number is called.

Or else, you can tell the court in your own words the need for closing the case and its reason in one short sentence.

The presiding officer will close the file immediately, noting on it dismissed as infructuous or something like that.


Vasudevan
(Querist) 05 February 2022

Much obliged by the response of the Learned Expert Shri K. Rajasekharan. Thank you very much sir.
---