Fake certificate

Chandy
(Querist) 27 September 2017 This query is : Resolved

Hi,

Recently I joined in a private firm using a fake service certificate from my previous company. By doing the background verification they found it was fake and terminated me. Do I have any valid legal point to fight it on court. because I have found in my research that faking a document is not a punishable offence in Indian constitution.

Let me explain the case in details.

I worked with the previous company for more than 18 months and requested for a immediate relieving and they approved my resignation. then I was not working for 1 year and later I got an offer from this new company. That time i checked with my previous manager about the service certificate and he told me that I need to pay 2 months salary for the service certificate as I haven't served the notice period. He gave me the settlement team phone number. I called the settlement team they asked me to send an email request on this. I informed them like I am broke financially and will not be able to pay the amount right now. They said they will check and get back to me.
My manager confirmed me that the reason for leaving the company mentioned in the company database is mentioned as RESIGNATION. I checked with my friend and she suggested me to create a fake document as the system reflecting information is RESIGNATION not absconding.
She helped me to create a fake service certificate with all mentioned data is correct(employye ID, Salary drawn, PF account no, Joining date, relieving date).
I HAVEN'T FAKED THE INFORMATION BUT THE CERTIFICATE WAS FAKE.
reason for doing this is as I had a gap of 1 year no company was hiring me and they offered pay which was same as my previous salary 20k. So I was not in a situation to loose this job for this service certificate.
Finally I submitted the fake documents in the new company and a week later i got the original service certificate from the previous company. In which only the date mentioned for the letter was different from faked one.
I worked in the new company for 1 month and I faced lot of mental pressure because of the internal politics of senior staffs.
In a month they asked me to give a resignation letter or else they will terminate my contract. I fought with them.
I was in a batch of 5 members new hire team and I was the good performer among them. I dont know somehow the trainer doesn't like me and she started to corner me. When my manager asked to give my resignation first I challenged and informed him I am not bad at work. So he said he will put me to a different mentor and check for the progress. The new mentor was the trainers best friend and the same story happened on the next week. I again challenged and they put me into a new mentor and it was going good with the new guy the background verification failed and they nailed me saying that. I informed them that I was unaware that this is a fake document one of my colleague from the previous company checked and provided me the document. and no information was fake. even I showed them the original service certificate. They took this as a chance and my manager there said he dont want to continue the contract. So they terminated the contract. I was on a 3 months contract later on performance they would have confirmed me.
I have gone though lot of mental trauma and emotional trauma because on internal politics and as they portaited me as useless and fake. Do I have any chance for justice.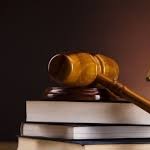 SHREY DAMBHARE
(Expert) 27 September 2017

Mr. Chandy whatever your reasons but you did forgery. You are correct faking document is not punishable offence in Constitution of India, but it is punishable offence in Indian Penal Code, 1860. Refer Sec 463, 467, 470, 471 read with 420. Some of this are non-bailable offence. You may end-up in jail. My advice will be take genuine certificate from your earlier boss as per his suggestion to adjust two months salary and request your current employer with this fresh certificate. Surprisingly, they have not taken any action against you, if you end up in jail then forever in your area of interest you will be red marked.

Vijay Raj Mahajan
(Expert) 27 September 2017

I agree with above suggestion. In addition the so called female friend who suggested to prepare fake certificate has been your biggest enemy, just avoid her in your life. Move out of the job without any further demand otherwise their lodging criminal complaint against you for forgery and cheating can ruin your life for ever.

Rajendra K Goyal
(Expert) 27 September 2017

Agree with the expert Vijay Raj Mahajan.

ramesh
(Expert) 27 September 2017

I agree with expert Sri. Shreya Dambhare.

Dr J C Vashista
(Expert) 30 September 2017

Well advised by experts, I appreciate their patience, acumen and analytical agility for such a long story.
---
You need to be the querist or approved LAWyersclub expert to take part in this query .