Expenses/diet money for sending husband in case 125 Crpc

Querist : Anonymous (Querist) 10 March 2011 This query is : Resolved

Respected Members
There is some matrimonial dispute in between me & my husband,my husband has not paid maintainence amount to me,now Ld. Magistrate has asked me to deposit expenses/diet money with jail authority so that court can send him behind the bars.I want to know is it my responsbility.Kindly help with relevent provisions/Thanks
Manju

madan kumar tiwary
(Expert) 10 March 2011

under 125 of Crpc, if your husband fails to make payment , ordered by the court, court will issue warrant . this warrant is said to be distress warrant. person against whom this warrant is issued has to make payment or to spend a certain period in jail. in your case , thas is to say in 125 period is one month. you do not need to deposit any amount with court. ask your advocate to go through sub section (3) of section 125 of Crpc.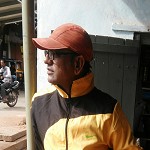 adv. rajeev ( rajoo )
(Expert) 11 March 2011

I agree with madan. If your husband is employee get attach his salary instead of sending him behind the bars.

Advocate Sachdev Bishnoi
(Expert) 11 March 2011

after sending your husband behind the bars no recovery be affected so take the evidence of his income or the salary account so the account can be blocked. you not need to deposit any expense in the court for sending your husband in the court. your advocate will tell to the court to send him behind the bars.

Tajobsindia
(Expert) 11 March 2011

1. Yes the diet money is paid by the wife in case of S. 125 CrPC interim / final award Execution and in case after enough opportunities to JD (Husband) are given and concerned Court is satisfied that it is in best interest of wife upon her pressing for recovery of default money and thus concerned Court directs wife to deposit diet money to send husband to Jail for certain period. However it is rare to rare executions as S. 125 CrPC object and intent is not punishment for default yet it is based on societal cause as enacted by Parliament.


2. However, as per Hon'ble SC for each default of such non-payments cumulative only 1 months (2400 hrs. to 2400 hrs. times 30 days calculated) is maximum a husband can all together be sent to Jail that also for undergoing simple imprisonment.


3. However, if diet money is not paid / deposited to Branch by wife then no execution can be effected upon defaulting husband as per Hon'ble SC and catena of decisions from Kerala and Mumbai HC's to such effect.


Querist : Anonymous (Querist) 11 March 2011

R/Expert Members
There is contradictory opinion of Respected members regarding deposit of diet money.Kindly explore the matter with latest judgment of Supreme court.Thanx in advance

Querist : Anonymous (Querist) 11 March 2011

R/Tajobsindia
Kindly suggest me some judgments in which it was hold by courts that it is bounded duty to deposit expenses/diet money for sending her husband behind the bars in default of payment of maintainance amount.Thankyou very mush.
---
You need to be the querist or approved LAWyersclub expert to take part in this query .