exection and procedure aganist alination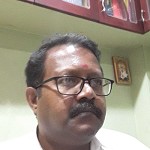 A.G.Syam kumar
(Querist) 20 November 2008 This query is : Resolved

in a money suit the defendant was set exparee and later as per the expartee decree the attached property of the defendant went to the hands of the plaintiff .At present the plaintiff had effected mutation over the defendant's property by virtue of the decree

Now the defendant wants to set aside the expartee decree
MY specific dout is what can i do for the defendant and how and what procedure can i take to abstain the plaintiff from further alination or exection of any other document in regrd to the property of the defendant

Guest (Expert) 26 November 2008

It goes from the fact, first ascertain the reason for being expartee, if you get a valid and tenable reason file a case and ask for TI restraining the party from further disposing the property.

Ashey
(Expert) 09 April 2009

Along with the ex-partee set aside petition .. also file an application for injunction restraining the plaintiff from alienating or encumbering the property

Ashey
(Expert) 09 April 2009

Also file an objection with the revenue authorities for any other name change with respect the property

Y V Vishweshwar Rao
(Expert) 10 April 2009

Mr Shyam Kumar !

I agree with my learned friends and further add that;-

On the basis of the Money Decree the proeprty can not be mutated in favour of the Plaintiff !!!!!!

Pl mention how the attached proerty went to the hands of Plaintff ?

Is it , the Attached Proerty is put for sale in Auction by the Court and the Party /DHR can not with out the permission of the Coourt particiapte in the Court Auction sale . If the Court permitted him ,what are the condition .What is the actual proerty Value .What is the price the Dhr paid to purchase the proerty/by adjustment of Decree

Whether there are any irregualrities in the Court Auctioin sale proceedings - ??

The date of the Exparte Decree and Date of sale & Sale confirmation in favour of DHR , to be considered

With the reasons why the Defendant /JDR was away from Court Suit /EP proceedigns
I advise to file Petitions to set aside the Decree and also file Petition to set aside the Sale -if Sale is made in the EP

With regard !



A V Vishal
(Expert) 30 April 2009

No other views?


---
You need to be the querist or approved LAWyersclub expert to take part in this query .