Epf eligibility for service providers

Ramaswamy.T
(Querist) 05 October 2021 This query is : Resolved

Can the employers cover their Contract Service Providers (who are not in regular payroll' under EPF if the Service Provides like to avail the benefit?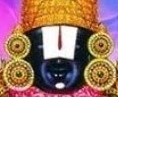 kavksatyanarayana
(Expert) 05 October 2021

According to Section 2 of the EPF Act 1991, "A person who is employed under a contract of service or apprenticeship, as long as both parties understood that it is a contract of service, the employee qualifies for EPF contribution. It is preferable to have a written employment contract.

Dr J C Vashista
(Expert) 06 October 2021

The query is being repeated third time, which will not change opinion and advise of experts but it is ridiculous and absurd to repeat same story time and again.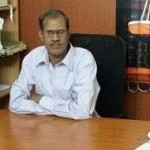 KISHAN DUTT RETD JUDGE
(Expert) 06 October 2021

Dear Sir,
I agree with the opinion of Expert Kavksatyanarayana.



Ramaswamy.T
(Querist) 06 October 2021

Thank you Experts M/s KavakSatyanarayana and Kishan Dutt for the kind reply.
Sir, Dr.Vashista, there was no repetition of queries. As the first query had not reflected what I thought to ask, there was the necessity to post a clear question for the kind attention of Mr.KavakSatyanarayana. I received yesterday a reply from an expert without understanding what I asked, I replied to him which was counted by your good self as a third one.


Pradipta Nath
(Expert) 07 October 2021

PF and ESIC are mandatory whether one wants to or not, provided the eligibility criterion is meet up.

krishna mohan
(Expert) 07 October 2021

It is a welfare legislation and employer has responsibility to comply. If the employment is on continuous basis with fixed working timing like any industrial establishment employer to cover all eligible contractual employees.

Ramaswamy.T
(Querist) 07 October 2021

Thank you experts for your replies. The said firm is not legally bound to register under PPF Act. The firm is ready to register under EPF Act volunteerly. The doubt is whether contract service providers will also be covered.

Pradipta Nath
(Expert) 07 October 2021

The contractor if registered under epf and disbursing epf, will be sufficient. But it the responsibility of the principal employer to see that the welfare is extended to the contract employees.

Ramaswamy.T
(Querist) 07 October 2021

Thank you M/s.Pradipta Nath, Krishna Mohan, Kishan Dutt,kavksatyanarayana and others for their time and efforts to answer my query
---