Empty promipromissory note

pushpakrishna
(Querist) 24 January 2021 This query is : Resolved

Dear experts
In 2013 an empty promissory duly signed given to a person for the security purpose and security cancelled and forgotten the promissory note. Now the person filed a suit for rs. 15 lakhs @percent per month saying 2016 on another who is not known to him
With out knowing the person .
Every advocate is saying that signature is yours and hence you have to pay.
With out taking any amount how can i pay that too 15 lakhs with interest.
Kindly give an advice on this.
Thanking you in advance experts.

Guest (Expert) 24 January 2021

If the Query is Genuine -- First Approach the Police and file the Complaint in detail.

Advocate Bhartesh goyal
(Expert) 24 January 2021

If that person files suit against you on basis of alleged promissory note,you have no option but to contest the case and have to challenge the promissory note on various grounds.

Adv K Rajasekharan
(Expert) 24 January 2021

You cannot disown the promissory note now unless you prove that they had filled it up without your assent, knowledge and involvement which itself is also a difficult task.

When someone produces a document with your signature which you cannot deny in a court of law it will presume that you have executed it and it is your burden to disprove that assumption as per law.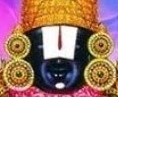 kavksatyanarayana
(Expert) 24 January 2021

Agreed with the advice of the above learned experts.

Rajendra K Goyal
(Expert) 31 January 2021

What is the date of provisionary note?
Whether any notice for payment received?
Whether case for payment filed in the court?
---