Eligibility under sra

Vinayak Samant
(Querist) 20 November 2022 This query is : Resolved

My father bought a flat in Dadar in 1992. It's self acquired not ancestral and in his name only. My adhar card is on this dadar address. In 2014 , I bought a slum in Borivali in my name. I have electricity bill and chain of agreement from 1994 so the structure is from before 1994 . After buying I changed the electricity bill in my name in 2014. Me my wife or children do not own any other property in Mumbai. My room has gone under PAP as a DP road passes over it. The BMC officer says I am not eligible for PAP housing as my Adhar card shows my father's house address and hence he says I have two houses in Mumbai. It's not true as the dadar house is in my father's name but he does not agree. Please advise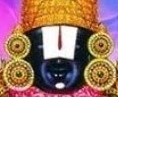 kavksatyanarayana
(Expert) 20 November 2022

You give a detailed explanation with all proofs of the documents such as your father's sale deed, your sale deed electricity bills, etc, consulting a local lawyer.

Vinayak Samant
(Querist) 20 November 2022

But am I lawfully eligible for a flat under PAP

Dr J C Vashista
(Expert) 21 November 2022

What is meaning of abbreviated term of "PAP" "DP"used by you as the same is a local but not legal terminology ?
It is advisable to consult a local prudent lawyer for proper analyses of facts and professional guidance / necessary proceedings


P. Venu
(Expert) 27 November 2022

Yes, only a local lawyer conversant in the laws and procedures would be in a position to assist you.
---