Does authrization letter requires affidavit along with it?

Querist : Anonymous (Querist) 22 May 2021 This query is : Open

To file a complaint in consumer case through representative or agent. it required authorization letter to be submitted before the concerned forum .

1. Does Authorization letter requires affidavit along with authorization letter from principal?

2. Does all the other applications before forum require affidavit along with every application?

3. Does every Affidavit reference with subsequent application or submissions after original complaint before the forum need to be notarized?

Advocate Bhartesh goyal
(Expert) 22 May 2021

( 1 ) No
( 2 ) yes, every application should be supported by affidavit of authorised person.
( 3 ) yes, duly sworned affidavit attested by Notary or Oath Commissioner, should be filed. SHIRISH PAWAR, 7738990900
(Expert) 22 May 2021

Hello,

I agree with Goyalji about points no. 1 and 2. However, as per my opinion about point no. 3, you can file a notarized affidavit for subsequent application or you can get the subsequent applications affirmed from Registrar appointed in Consumer Forum.

Querist : Anonymous (Querist) 22 May 2021

i have additional question

1. Reference with point number 1. On authorization does it require witness?

2. When Authorized representative with submit authorization letter, will it accompany affidavit from representative of it will be submitted without ant affidavit?

3. Reference with point number 2 and 3, does affidavits require witness. if yes how many?

@ Shirish Pawar Ji, When you say subsequent application affirmed from registrar, Does that mean application with affidavit or without affidavit?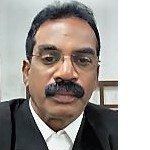 T. Kalaiselvan, Advocate
(Expert) 24 May 2021

1. The authorisation letter authorising the representative to conduct the case should be accompanied with an affidavit by the principal.
2. Applications are supported by an affidavit in order authenticate its genuineness.
3. All the affidavits are to be notarised by a notary public.


to your subsequent questions:
1. The witness is not required.
2. The authorised representative has to submit all the papers which include the affidavits signed by the complainant.
3. No.


P. Venu
(Expert) 25 May 2021

What are the facts? What is the context? In the absence of facts and the context, the query is reduced to a riddle than a query.

Querist : Anonymous (Querist) 25 May 2021

@ P. Venu Ji

what fact or context has to do with it?

A want to give authorization to B does said authorization require Affdavit from A or not??

Lest assume A want to authorize B for any purpose whatsoever, will the purpose change the requirement in any way? procedure is procedure what does context has to do with it?

Querist : Anonymous (Querist) 25 May 2021

This is an open forum, if you feel like you do not find query interesting, rather than being frustrated, you may choose to ignore it. It is not a compulsion to answer query. experts above understood it very well, and they have provided answers to best of their knowledge.

i may have been erred to put query in an optimal understanding true, but then anyway i am no expert thus seeking answered and learning.

Thank you.
---