Dispute resolving clause in an agreement

Querist : Anonymous (Querist) 11 April 2022 This query is : Resolved

To
The respected senior experts
Sir
In case of agreement between our company and outsider, Arbitration Clause was normally inserted to settle any dispute.

Board of our company takes a decision that instead of going for settlement by Arbitration the company have to approach to the civil court . So in future there will be no Arbitration Clause.

I drafted the undermentioned clause which may be inserted in place of Arbitration Clause.

Now my query before the honourable senior experts that is the undermentioned clause is sufficient to refer any dispute before any Court of Kolkata including money Suit?

"ALL DISPUTES ARISING OUT OF OR IN ANY WAY CONNECTED WITH THIS AGREEMENT SHALL BE DEEMED TO HAVE ARISEN IN KOLKATA AND ONLY COURTS IN KOLKATA SHALL HAVE JURISDICTION TO DETERMINE THE SAME."

Regards Abhijit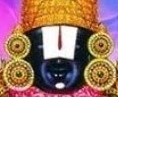 kavksatyanarayana
(Expert) 11 April 2022

It is not a legal query. "IF ANY DISPUTE ................................................. ARISES IN CONNECTION WITH --------(THE PRODUCT OR SOMETHING BUT NOT AGREEMENT) ..........................SHALL BE IN THE JURISDICTION OF KOLKATA COURTS ONLY".

Querist : Anonymous (Querist) 12 April 2022

Thanks
To Sir Kavksatyanarayana for providing important guidance on the clause.
Yes it is not exactly a legal query.
But for drafting any clause there required vast legal knowledge and experience which I do not posses.
That it why I post it , so that eminent experts of this website will share their knowledge to enlighten me.
Again thanks.
Regards
Abhijit

P. Venu
(Expert) 13 April 2022

To my knowledge, there is no special clause required; all that is required is that arbitration clause be deleted.

krishna mohan
(Expert) 13 April 2022

Whether to submit to arbitration or not is to be mutually accepted by both the parties. ADR is the fast and economic mode of resolving commercial and contractual dispute. Any specific reason to remove...

Dr J C Vashista
(Expert) 14 April 2022

Yes, it is perfect to endorse the clause, as proposed in your query.


Querist : Anonymous (Querist) 18 April 2022

Thanks
Again To Sir. Krishna Mohan, Dr. J.C. Vashista and Sir. P.Venu for sharing their knowledge.
Regards
Abhijit
---