Discharge of accused person during trial

Querist : Anonymous (Querist) 14 August 2010 This query is : Resolved

During the trial after the prosecution is not able to prove any of its point by any of the prosecution wittnesses against the accused person. hence can a court discharge any accused from case giving an opinion of wasting time of the court & discharges the accused person from further trial in the said case under trial. If yes under which section of CRPC if not why not ? Witnesses from defence side are yet to be examined.

s.subramanian
(Expert) 14 August 2010

No. Discharge cannot be made after the commencement of trial and examination of prosecution witnesses., Only an acquittal
can ordered due to lack of evidence. This is because Cr.P.C. provides for discharge at the time prior to the framing of charges. That is why it is called a discharge. Once charges are framed,the court cannot discharge, It will be violative of Cr.P.C. if such a procedure is folowed.

Devajyoti Barman
(Expert) 14 August 2010

Yes , I agree.

Kiran Kumar
(Expert) 14 August 2010

otherwise also after the completion of evidence the main step remains is the statement of accused under S.313 Cr.P.C

there would be either acquittal or conviction thereafter.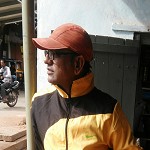 adv. rajeev ( rajoo )
(Expert) 14 August 2010

No discharge only judgement.

madan kumar tiwary
(Expert) 14 August 2010

under 232 of cr.p.c after completion of prosecution witness, you can make prayer for judgement and in such circumstances there is no need to produce defence witness and argument.

Koumarish Bhattacharya
(Expert) 14 August 2010

I agree with Mr. Subramanian.

DEFENSE ADVOCATE.-firmaction@g
(Expert) 15 August 2010

Whether all the people agree even than the basic concept and arrangment of law and procedure can not be changed.

There are various provions for requesting the court to close tha case if no evidence in the pleadings or by the witnesses against the accused.

WHATSAPP 91-8075113965
(Expert) 15 August 2010

an accused person can be discharged, if the court is of the openion that there is no sufficient evidence to proceed. but, it can be done only before framing of charges against the accused.
once charge is framed, and then if the court finds that there is no sufficient evidence to proceed,court cannot discharge the accused, but has to complete entire procedures and formalities and can acquit the accused, at last.
salilkumar.p
advocate
thalassery-670101
9447536929

Querist : Anonymous (Querist) 16 August 2010

Thanx I got the answer

Shashwat Shukla
(Expert) 18 August 2010

Yes... Mr. Subramanium is right.
---
You need to be the querist or approved LAWyersclub expert to take part in this query .