Central government staff nurse can be permanent (covid dty)

JUSTIN DS
(Querist) 02 March 2021 This query is : Resolved

Sir ,Good morning.
We are working as a contractual Nursing Staff since last year ,especially they have posted for covid duty in railway hospitals ..We would like to know whether there is any possibility for us to become permanent. During pandemic situation and still we are providing services to patient without any hesitation. It would be greatly appreciated if you could provide any suggestions or ideas regarding this.Thank you

K Rajasekharan
(Expert) 02 March 2021

A person appointed in a government or semi governmental organization on casual, contractual or temporary basis and even if he is working for so long, cannot be made permanent as per the Constitutional Bench judgment in Uma Devi case in 2006.

The court declared that if a temporary employee is made permanent it is a backdoor appointment in negation of the constitutional principles.

It is true that many governments and organizations have been wholly neglecting this judgment while making some favoured temporary employees permanent on political and patronage basis.

An article on this topic written by me, which provides a good overview of how such a regularization of provisionally employees as permanent ones becomes unconstitutional in nature, is available at https://www.lawyersclubindia.com/articles/temporary-employees-cannot-be-made-permanent-says-supreme-court-13599.asp


Guest (Expert) 02 March 2021

K.Rajasekharan -- Ex Officer -- You had already made Damaging Comments about Honorable Judges , Honorable Courts in Threads. Everything is in Record.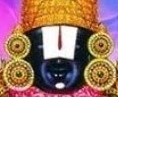 kavksatyanarayana
(Expert) 02 March 2021

No doubt all the Nursing staff during the pandemic situation shall be appreciable. As per me, who has been appointed on a contract/outsourcing basis, they may be continued till need. Next, they may be terminated, or if any vacancies fall, they may be taken on a permanent basis. It depends on the State Government's decision.

JUSTIN DS
(Querist) 03 March 2021

Thank you sir for your valuable information and suggestion.we are planning to write a letter to high authority.

krishna mohan
(Expert) 11 March 2021

Crisis management related employment to be seen as an opportunity to serve and with adequate compensation. If the employment is continuing without any break beyond 180 days and your employment confers such right then you can contact the lawyer specialized on labor matters for right advise. Apex court case laws not in favor of such back door entries and not conformance with recruitment process as per RR of the institutions where you work.
---