Alimony query

RKP
(Querist) 21 February 2020 This query is : Resolved

In a divorce case filed by husband while granting an alimony does court gives one year salary of husband to a graduate not earning wife?
Is there any way to reduce the amount?
If husband is not willing to give this much amount then will court take husbands unwillingness into consideration or will force him to pay that much amount?


Raj Kumar Makkad
(Expert) 21 February 2020

Who told you that wife shall get one year's salary as alimony? There is no such law. If basic question itself do not exist, the answer of subsequent question need not arise.

RKP
(Querist) 21 February 2020

Thanks Raj Sir for the reply.
This was said to me in a paid consultation by a lawyer.


Raj Kumar Makkad
(Expert) 21 February 2020

That was wrong advice. Anyway, you are always welcome here.

Dr J C Vashista
(Expert) 23 February 2020

There is "no" straight jacket formula for "any" amount while granting alimony.
It differs from case to case.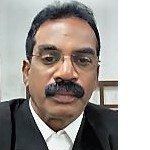 T. Kalaiselvan, Advocate

(Expert) 25 February 2020

There is no provision in law for granting her your one year salary amount or an amount equal to that.
The court may grant her monthly maintenance to the extent of 25%your proven take home salary on the basis of the application she has filed for alimony after divorce and not along with the divorce decree.

---