Change of religion Christian to muslim

Querist : Anonymous (Querist) 26 May 2018 This query is : Resolved

Respected sir, can central government employees can change christain to muslim
And how to change all related documents
Plz tell me procedure

Guest (Expert) 26 May 2018

You can feel free to change. But for the question of procedure, you may better contact some Muslim religious head of the local mosque.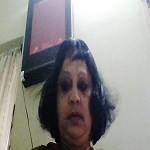 Ms.Usha Kapoor
(Expert) 27 May 2018

How to Convert a Christian to Islam
Islam teaches us to spread the religion peacefully, guiding others towards the true religion with affection and with understanding. It does not teach us to force others to convert, nor force our teachings on them. If you want to learn how to convert a Christian to Islam, read on to find out.
Steps
1.


1
Have a clear reason as to why you want to convert this person. Do you want to prove to others something? Are you feeling obligated to do it? Has Allah put this desire in your heart? Or do you just really love this person and care for this person and you want him/her to go with you to heaven?
2.


2
Have a clear understanding of Islam. Are you a devoted Muslim? Do you put Allah first in your life? Are you a good example of how a Muslim should be? Make sure to have a close relationship with Allah. Attend a mosque every Friday, read your Qur'an, do not sin, etc. Help yourself before helping others.
3.


3
Pray. Prayer is the number one factor here. If you want to convert your Christian friend to Islam, you have to tell Allah first! Tell Him how you feel, really open your heart to Him so that He can see how devoted you are and so that He can help you overcome this victory. Remember to pray daily.
4.


4
Understand their religion as well. This knowledge may come in handy especially when it comes to discussions. Look at the similarities and differences between both religions. Explain how Muslims respect the Prophet Jesus ('Isa).
5.


5
Invite him/her to attend a mosque! Introduce them to some of your Muslim friends so that he/she can feel the warmth and love that we share towards each other. Mosques usually have sessions for converts or those wishing to convert to provide support, and help with any queries there may be.
6.


6
Be kind to others. Showing a good example is also a big key. Be kind, not only to him/her, but to everyone! Always have a smile on your face and always be happy, for Allah always wants our light to shine. Our actions can create a great impact to others. Remember talk is cheap; actions are worth so much more.
7.


7
Be a best friend. Be there whenever you can. If your friend is in a bad situation, don't just sit there and say you're sorry - do something for them! That way they can see how extraordinary you are.
8.


8
Don't get discouraged. Your friend may not ever want to become a Muslim, but if you just always remember that Allah is on your side, and that anything is worth possible, don't ever give up on your dream. Keep pressing forward.
9.


9
Make contacts with other Christian converts to Islam. Have them join you in persuading an individual into accepting Islam. Having them see and discuss with people who were once Christian will help get your point across.
10.


10
Don't force it. You have to be really smart and delicate with how you present the topic. If you're throwing information in their face and drowning them, it'll only discourage them. If they decline, respect their decision - remember, there's no compulsion in religion in Islam.



R.Ramachandran
(Expert) 30 May 2018

Ms. Usha Kapoor has just copy pasted from the following link: https://www.wikihow.com/Convert-a-Christian-to-Islam that is on "How to Convert a Christian to Islam".
It does not talk about any procedure which a person who wants to get converted from Christianity to Muslim has to follow to get converted.
Therefore, as usual Ms. Usha Kapoor has posted something, which has no relevance or usefulness to the query posed!

Guest (Expert) 30 May 2018

Can be due to lack of legal acumen and knowledge, but surely a means of pass time by the person. A copy that too without making certain corrections in serials and adequate linkage with texts. More so, that does not contain any legal procedure, as per Shariat Law..

---
You need to be the querist or approved LAWyersclub expert to take part in this query .