Will vs arbitrator (self acquired or joint family)

vijayj4.2012
(Querist) 04 September 2017 This query is : Resolved

A Hindu female had self acquired property X in Pune Maharashtra is bequested by Will to 5 GrandSon in 1975 jointly.
This property is undivided and un-partitioned, 5 grandsons property who all are Hindu male.
This same property put in family settlement by private arbitrator (who are family relatives). Arbitrator had allocated same property in 2003 to these same 5 grandsons jointly as undivided share jointly.
Still no partition yet.

Q. What is the status of Property X, Self acquired (Indian Succession) OR ancestral property (Hindu succession)?(Any citation if possible)

Hindu family 2 GrandSons sold there undivided share in property to Muslim family by registered conveyance sale deed in 2014.
Remaining 3 Gransons has possession of whole property. Yet No possession delivered to Muslim family.

Q. Will it governed by Hindu succession s.22 preferential right or Muhammadan law Shufa OR Indian succession any other law?

Guest (Expert) 04 September 2017

Do you have any concern with the problem? If so, in what way you are related to that?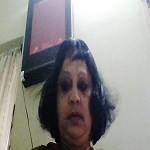 Ms.Usha Kapoor
(Expert) 05 September 2017

o Ashish Davessar NOW!

Section 7 of the Transfer of Property Act, 1882 provides that every person competent to contract i.e. a major and of sound mind or is not disqualified by law for contracting. Therefore even the interest of a co-owner or co-sharer can be sold, mortgaged, leased to another co-sharer or to a stranger. The fact that the partition has not taken place by metes and bounds , does not stand in the way of the interest of a co-owner.

The transferee steps into the shoes of his transferor ie the co-owner, and is clothed with all the rights and becomes subject to all the liabilities of his transferor.

Therefore A CO SHARER OR CO OWNER MAY SELL HIS UNDIVIDED INTEREST OF 1/5 TH SHARE IN THE FAMILY SETTLEMENT TO EITHER ONE OF THE 5 CO SHARER GRAND SONS OR EVEN TO A STRANGER IRRESPECTIVE OF RELIGION BE Hindu OR MUSLIM OR CHRISTIAN.. Therefore the two grand sons to the Family settlement can validly confer title on their undivided share oi 2/5 in the Family Settlement to the Muslim Family.It is Perfectly valid according to the well settled law of family settlements.
Please go through the following case of the Madras Highcourt on this issue through the link I'm providing here.https://indiankanoon.org/doc/162396712/

vijayj4.2012
(Querist) 05 September 2017

Thank you Mr Adv Dhingra and Ms. Adv Usha for your kind reply.
We are facing this problem. We are 3 brother family members residing in the suit property which sold by other withouht giving any notice or intimation in 2014.
Just to put us in problem they sold the undivided and un-partitioned there share interest in 2014.

We know every co-owner has right to sell his share in the property even if undivided.
But got we injunction (temporary stay) in 2014 under Transfer of property act sec.44, that stranger can not get possession of property until it is partitioned.
After getting stay we sent Muslim family a notice in 2014 that we are ready and willing to purchase there share and ready to pay all purchase amount which they refused.
In 2016, Muslim family filed suit of partition and possesion and mesne profit.
We filed our counterclaim that the property is given by arbitrator under Arbitration and concillation act 1996 as jointly undivided ownership of property. Hence it is Hindu undivided joint ownership property governed by Hisndu succession. Hence we have preferential right under HSA s.22 and we are ready to purchase the share as per your purchase amount or as per market value.

Now, the Muslim family lawyer filed WS that current property is bequested by Will and hence it is self acquired property and it is governed by Indian succession act and Hindu succession does not play the role. The property share purchased by Muslim so they are co-owner and it must be governed by Mohammedan law-shufa. As we never followed the mandatory provision of Shufa i.e. talab. SO the counterclaim is not maintainable and need to be dismissed wih cost.

So we are facing in dilemma that whether property first bequested by Will jointly to these 5 grandsons and later same property put on arbitration and did family settlement and it is allocated to same 5 grandson joinly undivided interest.
We heard that property come under family settlement by arbitration in hotchpot will changes the status fom self to joint family status. But we need any citation for that.

Thats why we need to know the status of this property whether self acquired or ancestral. And it is governed by Hindu preferential or Shufa. Because original co-owners are Hindu and now new co-sharer is Muslim.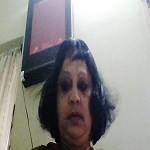 Ms.Usha Kapoor
(Expert) 05 September 2017

According to Law of Joint ownership cosharers have a preferential right to buy property first from other cosharers if the co sharer before disposing of the property to strangers must first offer the sale of his share to his cosharers.On this point you can fight your case against the Muslim family purchasers.

P. Venu
(Expert) 05 September 2017

What do you mean by "Arbitration" and "Arbitrator"?

Guest (Expert) 05 September 2017

The picture is still unclear in the absence of the original acquisition and the description of the generation of the original owners, as well as the persons who acquired the property by way of arbitration along with the reason for going for the arbitration.

Further, it is strange, if temporary injunction of 2014 is still continuing!

Also, what is the opinion of your own lawyer, when you must be fighting the case through a lawyer?


vijayj4.2012
(Querist) 06 September 2017

Thank you Mr. Dhingra, Ms, Usha and Mr. Venu for your reply.
We have few house property and few agriculture land which come from Grandfather, after there death it comes to our parent.
After death of parents, dispute regarding family property is occurs.
So all family member met our relative who is reputed chairman of our trust of our caste. They had suggested name of there friend who is retired officer in district court and our family relative uncle who is retired SBI officer in Pune. On 100Rs stamp they took sign of all of us family member that we agree them to appoint as arbitrator and took from us 251 Rs fee as arbitrator fee and gave us that receipt. They made family settlement document in which all property comes from parents mentioned, in fact they include Property X. They allocates other property except Property X between all family members and Property X allocated to us (5 Grand Sons) whose name is in WILL. Still all are using property as per family settlement arrangement. In this document these 3 people arbitrator mentioned themselves as arbitrator and mentioned as one point Arbitration & conciliation act 1996.

Our lawyer original suit is for Nirantar taakid (I think Permanant stay) and in that we got temporary stay till next order. Still no new order.

But my question is redirected in other direction.
I have only one question that,
Property X comes through WILL in 1975 is comes in family settlement in 2003.

So,
Is it self acquired property by WILL or joint family/ancestral property after family settlement?

I just need to know the status of this property X.

Our lawyer also not giving us any exact answer. They also in confuse state. They said they need to check first any case law.

P. Venu
(Expert) 06 September 2017

The so called arbitration has no standing in law. The property is not ancestral, but self acquired. The issues, if any, would be decided on the basis of Transfer of Property Act.

vijayj4.2012
(Querist) 11 September 2017

Thank you Mr Adv P. Venu, Mr Adv Dhingra and Ms. Adv Usha for your kind reply and invaluable help.
During some search on google I found one case law as shown below
https://indiankanoon.org/doc/935946/
As per above case law family settlement does not need registration.
I have discussed with lawyer for the pre-emption and have another query.
Can I do new post or ask in same thread my query?
---
You need to be the querist or approved LAWyersclub expert to take part in this query .