NI Act-138 , 141-142,,,

ghansham das
(Querist) 25 September 2009 This query is : Resolved

Dear Sir,
Can it pls be reply-

A deemed registred Ltd, company collects the a deposit/advances, remained attahced with its principal company which is public-listed one in BSE/NSE/etc: ok.
Now after taking money, appointing agancy workings,start harrasnments, diladalla, & issues payments for admitted liability, which is made to stop -dishonestly,?
[ 138 case filed, in 32/35 days,]

Also fails to refunds the dues,claims, etc, but
sells out its shares,rights,etc to third party.

What are the steps under which such section- rule- acts etc are in existance, to curbed and controll & making awareness to Public too,can be adopted.
which are different courts are to be approached, compalint to be sent, where, how, with along with Police stn if so, pls guide.
thanks
janaki raman

Raj Kumar Makkad
(Expert) 25 September 2009

Depositors/investors have various options to redress their griveances in such matters. You can file FIR against all the erring officials in their personal as well as in their official capacity under sections 420/467/468/471/120B IPC, can approach Company Law Board to de-register such company and to take over all its properties in its hand and disburse the same to its investors/depositors as per their agreement/contract and can also file civil suit and can get the properties of such company attached before decree under order 38 rule 5 of cpc.

ghansham das
(Querist) 25 September 2009

Mr. Raj Kumar Makkad, Sir,
thanks fr yr rersponse.
Deposit is on interest bearing system payable half yearly, with out any signed contract , [ legal documents] agency is transferred too,] but verbal conversation made to be taking in due course of time, in future,[ 25% commission will be given] after one year even did no do so is deliberate intension of all.??
will you pls cralify.? Board is not responsible? Can not be punished?? Takes the Finances from Public instituiions also?

Enjoys the perks, benefits, profits even after sale as must be generated is a question of investigation.??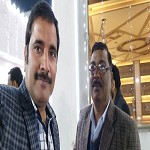 Sarvesh Kumar Sharma Advocate
(Expert) 26 September 2009

Mr. das,
file fir u/s-420/467/468/471/120B IPC for cheating.
and for compentation file a consumer case.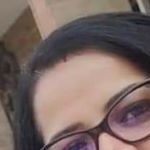 RAKHI BUDHIRAJA ADVOCATE
(Expert) 26 September 2009

I do agree with Mr. Sharma

PJANARDHANA REDDY
(Expert) 26 September 2009

dear all,
When police delay TO register ur complaint(FIR).
FILE A PRIVARE COMPLAINT IN CRIMINAL COURTS OF UR JURIS ,AS SUGGESTED BY MR.SARVESH

Ravi Arora
(Expert) 26 September 2009

do agree with mr. sharma

Sachin Bhatia
(Expert) 10 October 2009

Agreed with Mr. Raj & Mr.sarvesh

ghansham das
(Querist) 11 October 2009

Expert : sarvesh ksharma 0-9258044407
Posted On 26 September 2009 Rate Now :
Dear Mr sharma sarwesh ,
What is the time limitation, since I hv been getting these advise now.
Ihv been attchd & started working with co. since agt,05 till Dec,06, thereafter the legal case started, and now still pending.pls.


ghansham das
(Querist) 11 October 2009

I hv seen yr msg today. But you hd posted on 26th sept,09??
---
You need to be the querist or approved LAWyersclub expert to take part in this query .