Destination -- meaning

Samudra
(Querist) 12 January 2020 This query is : Resolved

Dear Experts of the Forum,
Is Government organization Eg. Indian Army - can be called an Institution.
(....a correction Please It is wrongly put in Subject; For Destination please read it as Definition )
Thank you All ,in Advance

Samudra
(Querist) 12 January 2020

In Subject for Destination please read as Definition....( Meaning )

Sb Karma
(Expert) 13 January 2020

it means in documents its definition already mentioned ...may be in any annex..
please read that document or any supportive document ,where it has been written

Raj Kumar Makkad
(Expert) 13 January 2020

It depends when in what context you are referring Indian Army.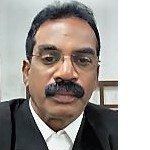 T. Kalaiselvan, Advocate
(Expert) 18 January 2020

An institution is social structure in which people cooperate and which influences the behavior of people and the way they live. An institution has a purpose. Institutions are permanent, which means that they do not end when one person is gone. An institution has rules and can enforce rules of human behavior.
Organization refers to an organized group of people gathered to achieve a particular purpose. The institution is either a type of formal organization or practices and behavior pattern of society. ... Organization refers to a physical entity, whereas the institution refers to both abstract and concrete entities
Military organization or military organisation is the structuring of the armed forces of a state so as to offer such military capability as a national defense policy may require. In some countries paramilitary forces are included in a nation's armed forces, though not considered military.
Thus you may revert with the actual query to get more clarification to your queries.
---