Deemed confirmation

Amey Ramesh Mhatre
(Querist) 07 May 2018 This query is : Resolved

I need the help of lawyers practicing for Labour Laws for the below query.

I'm Working In private Limited company more then two years, As on date company has not share / given confirmation letter to me. Meanwhile, I have got a good opportunity from other company and I have decided to move out of company.

When I put my regeneration letter to HR team as per joining kit which says if the employee is on probation period then the notice period will be 30 days, but Got revert as " You are Deemed confirmed employee as you are with us more then One and Half year and you are also got one increment. Thus the notice period is 90 days. And if you not complete your notice period then balance days will be get deducted from your last month salary."

Kindly help me to get to know is there any such low exist as deemed confirmation ??? And if such clause not given on joining kit then also will it apply to me?

Guest (Expert) 07 May 2018

What is the period of probation and the condition of resignation/ termination notice after probation, as per offer/ appointment letter?


Amey Ramesh Mhatre
(Querist) 07 May 2018

Dear Sir,

Below has been Given on Joining Letter,

Point No. 3 Probation Period. "You will be on probation of six months from the date of your Appointment, Which shall be liable to be extended for a further period of Six months or such other period, At the sole discretion of the Management. Unless confirmed in writing in writing you shall continue on Probation.

Point No 6. Employment Cessation & Notice Period,
a) Either party may terminate the employment by Giving the other party 90 days Written notice of termination of employment, or salary in lieu thereof (during your probation period, 30 days written notice is required). Such salary shall mean "Basic Salary". Salary in lieu thereof may also be adjusted ( at management's discretion) from your earned leave which you have accumulated & are entitled to.

This two clause is given on Joining Kit. I have already asked Confirmation letter but the same was not share due to our HR person went on maternity leave, And after that, she left a job. and now new HR person telling us that as per her Excel records I'm confirmed and they don't require to share confirmation letter as there is a clause of Deemed confirmation under that if the employee is working more then one and a half year they assumed that we are deemed confirmed. But such rules were not shared prior to this with any of employee. Just to deduct two-month salary such rules are forced on me.

Kindly advise for above case.

Guest (Expert) 07 May 2018

Terms of appointment are very clear. There should be no doubt as the probation period ended after six months, if not extended formally by issue of any extension letter. You are required to submit notice of 90 days or salary in lieu of that.

No legal respite can be expected.


Amey Ramesh Mhatre
(Querist) 07 May 2018

But yet I have not received any confirmation letter by HR.


Guest (Expert) 07 May 2018

It seems, yours is merely an academic query. However, if real and you are not able to understand a very simple language, you may file a case in the court of law against the interpretation of the the management and you would be able to get court's interpretation after spending more than three months salary, which you are required to pay in lieu of period short of prescribed notice period for resignation.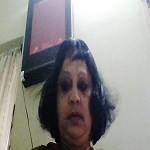 Ms.Usha Kapoor
(Expert) 08 May 2018

You challenge the interpretation of the resignation/termination clause of the management in court of law.
---
You need to be the querist or approved LAWyersclub expert to take part in this query .