Deed of relinquishment -

kRISHAN LAL
(Querist) 30 November 2011 This query is : Resolved

Sir,
We, after receiving the expert opinion fromthe Legal Forum, discussed the issue of distribution of property amongst ourselves. My brother in whose favour we had executed the deed of relinqishment has now agreed to our proposal to sell the property and share the sale proceeds equally. My three brother and their families are staying in the property in question (141 sq.yds - , Shakur Basti, Delhi) - our sister and one brother are staying in rented accommodation.
Out of six legal heirs, five are in agreement to sell the property but one of our brother is insisting that he be given 35% share of the sale proceeds and rest be shared amongsgt other legal heirs as otherwise he is not willing to vacate the portion in his occupation. There is no tenancy agreement with him. What course of legal action can we take to ask him to vacate the property and how much time it is going to take for the court to segttle the case.

Regards

Krishan Lal


Devajyoti Barman
(Expert) 30 November 2011

If he has also relinquished his share in it then the current owner of the said property to get the house vacated would need to file suit for eviction of licensee.

Raj Kumar Makkad
(Expert) 01 December 2011

Such brother should be convinced through some relative that in case any litigation is started by eldest brother in whose favour all have already relinquished their shares including him then he shall get nothing and shall also have to incur a lot of time and energy in facing the cases so better he should accept what ever proportion others are getting. He can be convinced to some more share say 20% so that dispute may be settled within family.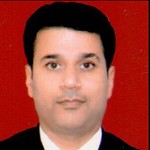 Shailesh Kr. Shah
(Expert) 05 December 2011

After execution and registration of relinquished deed, he has no legal right to object. you have to file suit for eviction, if matter is not settled amicable.

prabhakar singh
(Expert) 05 December 2011

An amicable settlement or suit of eviction after notice if he has also signed the relinquishment deed not any other alternate looks in apparent manner.
---
You need to be the querist or approved LAWyersclub expert to take part in this query .