Cyber Law - Issue- abusive mails is been sent by using Orkut A/c.

T Nageswar Rao
(Querist) 29 July 2008 This query is : Resolved

Dear All,
As we know in Orkut(.com)account, its easy to access any account.The issue is somebody has accessed one of my friends' account and by changin the password, he/she has sent some abusive messages to others by using my friends account. Please let me know what action can be taken.Can we approach Police?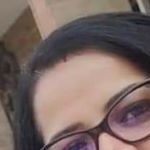 RAKHI BUDHIRAJA ADVOCATE
(Expert) 29 July 2008

there is an option in that website for abuse. u can click n make a complaint


octavious
(Expert) 29 July 2008

Dear Nageswar Rao

You can directly drop a mail to google and report about the incident, while dropping such mail to google, do remember to mark a CC copy to the cyber crime cell of your state.

Thus blanketing one self from any consequence arising out the illegal and illegitimate use of your orkut by some person without your knowledge or permission


Thank You
Octavious

K.C.Suresh
(Expert) 30 July 2008

Hallo Octavious, You are right. Rakhi also clicked the point. Both remedies are available to you Mr. Nageswara rao. But see don't send confidential matters like your personal details and family pictures etc in orkut. Orkut is KG business not serious. Any information one passes through may become a total desastress for the orkutarians. So you all tell to your friends relatives and others about this danger.

Guest (Expert) 30 July 2008

There is an option to lock certain private section of your profile, why not try that.

Manish Singh
(Expert) 04 August 2008

Dear Mr. Rao,
yes, definitely you can lodge a criminal complaint with the cyber police which has its head quarter at Pune. intimate them about the issue and they will go on with the case an take proper action.
its a serious offence under the IT act.
---
You need to be the querist or approved LAWyersclub expert to take part in this query .