custody of children

Su.Radhakrishnan
(Querist) 15 July 2009 This query is : Resolved

mother has two children - 9 year old boy and 7 year old girl. she works and earns. father does not work. simply sits at home and ill-treats wife. misunderstanding results in father taking away the children to undisclosed destination. claims that children are for living with him. mother wants custody of children in their best interest. what can she do?

M. PIRAVI PERUMAL
(Expert) 15 July 2009

She can very well claim custody of her children through Court of Law as she in better position to care of the minors. The Court takes into consideration the welfare of the minors.

Murali Krishna
(Expert) 15 July 2009

Mother being natural guardian can have custody of the children. Courts while considering custody of minor children see welfare and interest of the children and their well being. She can claim custody under Guardian and wards Act or if both parents are Hindu, she can approach Hindu guardianship Act,1956.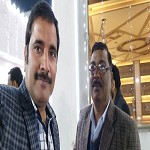 Sarvesh Kumar Sharma Advocate
(Expert) 15 July 2009

no sir,
father is always a natural gurdian after a specific age i.e-5 yr,
however it is not prooved in the court that father is unable to do careing of childrans.
why mother marriage to her husband when he was sick or sits at home it is not justify after ten year of marriage ,why she not complaint just after marrige or just after when her husband start misunderstanding?
there some thing wrong with quarey.i thing she is unable to take custody of childran.


Guest (Expert) 16 July 2009

Even though the bare Act says that after 5 years age of the child, the father is the natural guardian, the courts unanimously accepted that keeping the welfare of the child, a decision has to be given to whom the custody has to be given.

Mr. Sarvesh, please believe your client / enquirer and try to solve the problem posed by him/her. Do not sit as a moral judge and try to twist the question to suit the answer.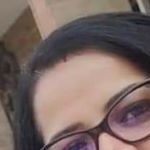 RAKHI BUDHIRAJA ADVOCATE
(Expert) 16 July 2009

I do agree with the views of Mr. Prabhakar

Guest (Expert) 16 July 2009

Court generally consider the aspect looking to the welfare of child, but she has to prove that she is in the better/financially sound then her husband.

vinjamuri ranga babu
(Expert) 20 July 2009

hi.
mother can approach court for seeking custody of the children.the court will hear the children's interest, then only the court would give custody.
vr

charudureja
(Expert) 26 July 2009

mother can take the custody of children whn father doesnt care for them, though a legal guardian, it is the welfare of the children which is paramount. u can see githa hariahran's case in this regard.

Kiran Kumar
(Expert) 16 August 2009

Charu madam will u pls give the citation as well.
---
You need to be the querist or approved LAWyersclub expert to take part in this query .