Couple in India marries in a Gurudwara only, where does it state that marriage is legal for divorce?

Querist : Anonymous (Querist) 24 February 2011 This query is : Resolved

Both partners wish to split after being together for a year, what is best advised for the following points because different lawyers in India seem to create their 'own law' through opinion. I just want a black and white answer.

The 'Anand Karaj' took place in India the couple are Indian citizens working in the UK. They visited India for this marriage and left India within 3 weeks. But the marriage was never registered. Gurudwaras do not issue marriage certificates only a letter to say the marriage is solemnised. It does not hold the same legal status as a marriage certificate.

UK law recognises the current relationship status as 'single' and not 'married', what is the interpretation of Indian law of the status? Please provide the applicable legislation and clause that governs this acknowledgement. Without the existence of a marriage certificate the marriage is considered not valid legally, so formal procedures for two single people such as divorce cannot apply.

1. To be recognised that legally marriage does not exist;
2. To understand my legal obligations under the current status;
3. To know the current legislation that applies under a non-registered marriage;

They just want to have a simple split to get on with their lives.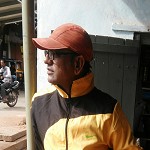 adv. rajeev ( rajoo )
(Expert) 24 February 2011

On the basis of the letter issued by the Gurudwar you could have regd., the marriage. It is better to seperate legally to avoid the future consequences because marriage can be proved without registration in india by available wittnesses.

Querist : Anonymous (Querist) 24 February 2011

Thanks for this reply.

What is the most simplest and quickest way to do so. They are in the UK, so are you suggesting they do a divorce by filling a petition in India courts which means they both and families need to be present?

Sukhija
(Expert) 24 February 2011

They can go for mutual consent divorce. They have to be present on 2-3 dates only. no family members need to be present. Filing date to sign papers, counselling dt within 15 days of filing and six months after filing petition both parties are reequired to be present in family court.
---
You need to be the querist or approved LAWyersclub expert to take part in this query .