Contribution of employees & employers share by only employee for esi & epfo?

pranith reddy
(Querist) 07 November 2011 This query is : Resolved

Dear Experts,

This is regarding contribution for ESI & EPFO by ER & EE. As EPF made mandatory for all Organisations Who Employee more then 20, say X Organisation deducts 25.61% sratight away from Employee rather than 13.61% by Employer. Does this practises become offensive or can be practised? Here Employer inorder to save money They are doing this. Plz suggest Me can I also follow the above?

Thanking You,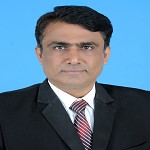 Sankaranarayanan
(Expert) 07 November 2011

what is 13.61% and 25.61%
The statutory % of detection is 12% for epf
for esic 1.75% from employee.
How you arrived it comes 25.61%


pranith reddy
(Querist) 07 November 2011

Dear Mr. Narayanan,

As per EPFO, contribution 12% and 13.61% on basic are paid by Employee and Employer respectively. My point is can both Employer and Employee contribution (total-25.61%) be deducted from Employee only? By doing so the Organisation can save some amount from being paid(13.61% of Basic). and same thing for ESIC as 1.75% and 4.75% Employee and Employer contribution.
Hope you can understand by nw,

Thanking You,

prabhakar singh
(Expert) 07 November 2011

NO! DOING SO WOULD BE VIOLATION OF PROVISIONS

OF THE ENACTMENT MANDATING THE CONTRIBUTION


ON THE PART OF EMPLOYER.


pranith reddy
(Querist) 07 November 2011

Dear Sir,

Thanx alot to Mr. Prabhakar Singh for the valuable info. Say an X(name changed) Employee being shown 120000/annum on CTC, His salary per month is 10000 Rupees. The X receives only 8380 after deducting PT: 80, EPF: 1537. We learnt that the both contribution by Employee (12%--Rs.720) and Employer (13.61%--Rs.816) are seen done only from Employee, summing up to 1536(25.61%).As you said its voialation of provisions, then can you say that Management is violating the Norms? or else is it implementing any other procedure/ploicy?

thanking you,

prabhakar singh
(Expert) 07 November 2011

The management may sketch any package for employee as maxima to go from it to employee
so that even its epf share contribution gets covered within that but while spreading and dispersing the same its'a/c must speak it is coughing out its percentile of contribution.

Kirti Kar Tripathi
(Expert) 10 November 2011

It is absolutely illegal. The employer is liable for prosecution under EPF ACt as well as under IPC

A K CHANDOK
(Expert) 12 November 2011

Dear Sir,
Under Para 31 of the EPF Scheme 1952,Employer,s share is not to be deducted from the members.
Thus, Employer has to take care of this provision irrespective of any service terms and conditions.
Adv.A K CHANDOK
RPFC (Retd.)
www.akchandok.com
09988021715
---
You need to be the querist or approved LAWyersclub expert to take part in this query .