Clarification regarding solvency certificate

Querist : Anonymous (Querist) 18 April 2018 This query is : Resolved

Hai Dear Friends
Actually I Lost My Gold Ornaments Due To Theft Happened At My Home Premises When Our Family Members Went For Outstation For Emergency Purposes. We Complained The Police People N After Some Time They Got The Chor N Recovered Our Belongings.
Now The Court Is Asking Solvency Certificate For Surrendering Our Articles.
What Is Solvency Certificate N Who Should Give It N Where Can Get The Info.

Kindly Guide Me Further Iam Not Able To Handle N Not Being Happily For No. Of Times Visiting Legal Coordinators.
What Will Be Happens If We Were Not Able To Surrender The Concern Certificate.
Thankful Regards


Guest (Expert) 18 April 2018

Take help of some local lawyer, who would look after your court needs. Even otherwise also, anonymously asked questions are mostly of academic nature, not real problems.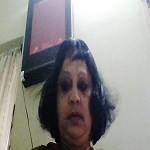 Ms.Usha Kapoor
(Expert) 18 April 2018

Solvency certificates are issued by your bank which term means your assets are more than your liabilities. So after producing solvency certificates from your bank the court surrenders your wife's gold Jewellery.

Guest (Expert) 18 April 2018

Very vague advice of Ms. Usha Kapoor ! How a bank would know the particulars of your assets and its value? The bank can only certify the amount of deposit lying at your credit, which even your passbook with latest entry can show.



Guest (Expert) 18 April 2018

Bank cannot issue solvency certificate to you. The Area Sub Divisional Magistrate in whose jurisdiction you reside or where the firm is located is competent to issue solvency certificate on proper application and submission of form as well as necessary documents in support of your application form.

The process of issue of solvency certificate may take approximately 3 to 4 weeks after proper verification of your declaration made through your application.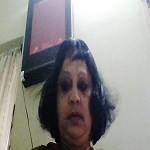 Ms.Usha Kapoor
(Expert) 19 April 2018

After thorough INTERNET RESEARCH i CAME TO KNOW THAT bANKS ISSUE SoLVENCY CERTIFICATE OF THEIR CUSTOMERS OR TWO FRIENDS OR CLOSE RELATIONS SHOULD ISSUE SOLVENCY CERTIFICATES. iF bANKS SOLVENCY CERTIFICATES ARE COUNTER SIGNED BY TWO CLOSE RELATIVES OR TWO CLOSE FRIENDS WOULD SATISFY THE REQUIREMENT OF SOLVENCY CERTiFICATE.The idea of taking solvency certificate from friends or relatives is my idea.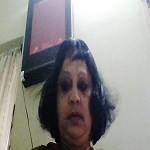 Ms.Usha Kapoor
(Expert) 19 April 2018

Please go thorough
the following link from which you'd know that commonly Banks would issue solvency certificates. They would collect some important details from the individual in order to ensure whether his assets exceed his his liabilities.
https://www.answers.com/Q/What_is_a_solvency_certificate

Guest (Expert) 19 April 2018

Probably, Ms. Usha Kapoor thinks internet and Google as law of the land. Exemplary venture to falsely justify herself. If a bank, relatives and friends can issue solvency certificate, why not Ms. Usha Kapoor should issue one such certificate for experiment sake?


Querist : Anonymous (Querist) 19 April 2018

Thank You Very Much For All For Your Great Time Spending.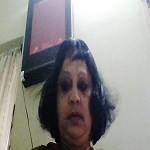 Ms.Usha Kapoor
(Expert) 19 April 2018

In PGDLPO(Legal Process Outsourcing) we ha a paper on Legal Research. We were asked to submit Assignments on Legal Research through Internet.. We had 100 marks for that. I got 100 out of 100.I did an online course from Indira Gandhi National open university course in which I got distinction. We had US and UK law also in our Syllabus.

Guest (Expert) 19 April 2018

@ ms. Usha Kapoor,
The instance quoted by you about submission of assignment on legal research through internet, itself proves about your expertise merely in copying & pasting from Google/ Internet websites, not any practical type of knowledge.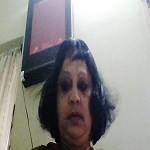 Ms.Usha Kapoor
(Expert) 19 April 2018

Much better than your answers.You either counter question him or escape saying it is academic query or express dismay-or astonishment or wonder but no practical solution.The other day while giving thanks to you one client said Ms. Usha Kapoor you've taught a befitting lesson to him.He doesn't know. You'd never listen to anybody.We cannot teach anything to people who already know everything or wise. To Ignorant people you can teach. But we find very difficult to teach people like you who have half knowledge or superficial knowledge or Moorque.It would backfire on us.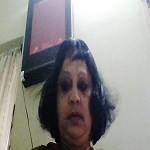 Ms.Usha Kapoor
(Expert) 19 April 2018

You don't know law nor experience in law. Simply yo want to pass time criticizing experts.Since I'm woman I've become more the soft target of attack for you.

Guest (Expert) 19 April 2018

@ Ms. Usha Kapoor,
When I have already proved you totally wrong in your advice in about 50 cases, anyone can well imagine, who knows law better, you or me. You can boast only on the basis of google/ internet search that too by posting any vague and misleading material in reply of any unconnected matter, but not on practical experience.

I don't pass time, but I caution the innocent querists to save them from being misguided by fake experts, like you.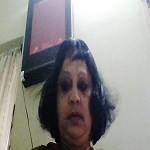 Ms.Usha Kapoor
(Expert) 19 April 2018

You are the biggest Fake Expert. Everyone including clients have accepted me as a bright legal expert.After all you are a quack. I don't bother whether a quack recognizes my merit or not.

Guest (Expert) 19 April 2018

Apne muh mian mitthu banena he aata hai aapko, while you are ignorant about the law of the land.

---
You need to be the querist or approved LAWyersclub expert to take part in this query .