Claim of damages against former official superior

Nandavanam
(Querist) 28 September 2023 This query is : Resolved

This query has been posted in the Forum Section couple of days ago. The query is reposted in this Section for more informed response -

I am a retired senior Government Officer. While in service, there had been many instances where I was required to be part of unlawful actions. I had avoided such instructions. In some cases, I had taken action contrary to the instructions. Such actions have been upheld by the Courts.

However, just a couple of months prior to my retirement disciplinary proceeding initiated. Enquiry officer was appointed only after two years when I approached the Tribunal. Enquiry took more than one year. But he did not submit Report. So, another officer was appointed. He also did not complete the proceedings even after two years. Finally, the Tribunal quashed the proceedings for total non-application of mind by the disciplinary authority. I could not get pension, gratuity and other benefits in time because of the pending proceedings.

I wish to proceed against the former superiors including the disciplinary authority and the inquiry officers and claim damages from for them deliberate harassment. Can I file a civil suit in the civil court for the purpose? I do not wish to proceed against the Government.

Read more at: https://www.lawyersclubindia.com/forum/claim-of-damages-against-former-official-superiors-231198.asp

Additional query: After retirement I am permanently settled in my native place. Much of the instances of harassment, such as change of Inquiry Officer etc., have taken place post-retirement. As such, which civil court has the jurisdiction to entertain the suit - the place I am settled presently or the place of retirement (outside my Home State)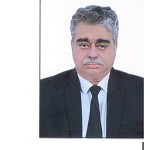 Sudhir Kumar, Advocate
(Expert) 28 September 2023

yes you can file.


malafide seems to be alrady proved by CAT orer (atleast as appearing from your post). It seems that there were charges wheihc were arbitrary (as you stated are quahsed by court) and the IO had also not submitted report in time.


more conceret view can be expressed after seeing papers, as the issue is new one. Peursal of each and every paper is needed in this matter .

seperately being replied at https://www.lawyersclubindia.com/forum/details.asp?mod_id=231198&offset=1

need for duplicate post is not understood.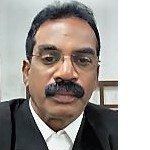 T. Kalaiselvan, Advocate
(Expert) 29 September 2023

The superior officers were acting in the official capacity and not as a private person to personally harm you in their individual capacity.
If at all you would like to claim interest or damages for the delay then you may have to file agaisnt the department only.
Since you started residing in your native place after retirement you can state that the cause of action arose at that place hence you can file a damage recovery suit in yor own place too

Dr. J C Vashista
(Expert) 29 September 2023

I have already opined and advised in original thread, which is being reiterated that you can file a suit for compensation for damages for defamation inflicted by (against) individual officers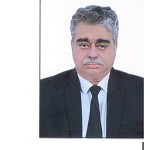 Sudhir Kumar, Advocate
(Expert) 29 September 2023

concrete view can be formed on seeing papers.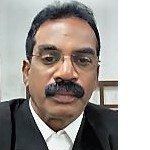 T. Kalaiselvan, Advocate
(Expert) 01 October 2023

If the acts done by the so called superior officers are reportedly in their official capacity then they cannot be held liable for any damages that you propose to recover from them by initiating a suit for damages.
You will be wasting your further time, money and energy in this regard, hence you can take a wise decision.
---