Change of counsel/advocate after death

m.satyanarayana
(Querist) 22 September 2022 This query is : Resolved

Sir,
I engaged advocate for my partition suit after preliminary decree. My advocate filed application for metes and bond and for passing final decree. I got my file back from his son and juniors after death of my counsel.My case stood pending from there onwards also corona pandemic I faced financial problems could not proceed. There is no pending dues to be paid to my advocate.
Now when l approached new advocate to take up my case he is insisting on death certificate at least photo copy. My previous advocte lawyers refused death for unknown reasons. My previous advocate laywers juniors who have not signed on my vakalatnama advised me to file memo or affidavit in the court along with new advocate Vaklatnama and no death certificate required. There is no NOC when advocate dies.
Please kindly advise me court legal proceeding I am confused and unable to get correct information.

M.Satyanarayana




m.satyanarayana
(Querist) 22 September 2022

My advocate relatives and his son when approached they refused to give death certificate but they gave date of death

Advocate Bhartesh goyal

(Expert) 23 September 2022

Neither previous lawyer's death certificate nor NOC from anyone is required . File new lawyer's vakalatnama and simply intimate to court regarding death of previous lawyer.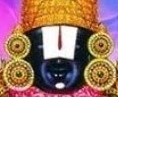 kavksatyanarayana

(Expert) 23 September 2022

I agree with the advice of the expert Mr.Bhartesh Goyal sir.

Dr J C Vashista
(Expert) 25 September 2022

I also agree with the opinion and expert advise of Mr. Bhartesh Goyal ji.
---