Car parking in CHS

Querist : Anonymous (Querist) 11 October 2019 This query is : Resolved

Dear Sir,
I reside in a CHS in Navi Mumbai and have been the resident of this society for last 7 years. Everything was going well till now. But since the new MC took charge we have been continuously harrassed with our car parking issue. I have an open car parking (is open from 3 sides and has a building wall behind). The problem is our car which is just a year and a half old (Skoda Rapid ) was continuously being damaged with the things thrown down from the upper flats. The damages initially were small. The previous comittee had resigned and new comittee had still not taken the charge. It is then when my husband along with his one friend decided to build a shade for the car as it was getting damaged and to prevent a bigger damage. My husband had put rods and a temporary cloth shade so that the other comittee that comes in rule meanwhile can provide or come up with some solution for the same. But the committee did not understand our agony and told us to remove the cloth and that they will take 2 months time to come up with a solution to which we agreed and removed the cloth. But the rods remained there as we were desperately waiting for the committee to understand our genuine problem and find an alternative. They now started pressurizing my husband to remove the rods and he finally agreed to remove the rods too in hope that they will provide a solution in again another two months. My husband was going to remove the rods on 14th Aug but the machine which is needed to cut the rods properly wasn't available with the worker. So my husband sent a mail to the committee saying that the rods will be removed till latest 15th Aug afternoon. But the committee did not wait and broke the rods forcibly in my husband's absence. if the committee did not have any bad intentions it could have waited till the AGM which was on 25th Aug 2019 (just 10 days from the incident). My son and me were mentally disturbed with this incident as the act was going on for near about 45 mins. With this bullying we were upset and could not understand how to take it legally as we did not wanted to handle it in by bullying the committee in return, so we sent lawyers notice. This matter was taken in a very harsh and bad mannner in the AGM and still with consent we withdrew the lawyers notice.
Just after the AGM my car standing in the same parking got damaged by a tile(whole) that came down from some upper floor. This time the damage is so bad that it is to cost us a bomb. The repairing cost should be minimum 1.5 lakhs and it can go even higher. Now the MC is getting away with it and is not ready to bear the damage cost. Also they have not yet committed us to find a permanent solution as we feel that this can happen in future too. They feel that though the car is parked inside the society it's not their responsibility . How many times should we bear the cost? This time itself the cost is too high. Please help me. THE WORST PART IS THERE ARE OTHER SHADES THAT ARE STILL STANDING ERECT (THEY ARE EXTENDED SHADES TO THE STILT PARKING)ONLY OUR TEMPORARY SHADE HAS BEEN BROKEN. QUESTION IS WHY THIS DISCRIMINATION BETWEEN MEMBERS OF SAME SOCIETY. Please help me. This is very humiliating.

Querist : Anonymous (Querist) 11 October 2019

Please kindly help resolve this issue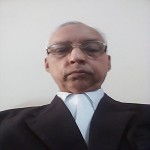 R.K Nanda
(Expert) 11 October 2019

query too long to reply.

Hemant Agarwal
(Expert) 11 October 2019

1. Open /Stilt /Podium Parking spaces are all classified as "common open spaces" & Free of FSI, under the Regional Town Planning Act and CANNOT be Sold or Purchased or Registered. Parking spaces can be allotted (most of the times by illegally collecting money, which is a criminal offence).

2. In lieu of above, said Parking spaces CANNOT be encroached /enclosed /whatever, in any manner, whatsoever and whichsoever, since it would be a prosecutable offence under the Municipal Laws and the MRTP Act.

3. You can a Police FIR against the Mg.Committee members, requesting investigation and charge-sheet, for offences like harassment, threatening, intimidation, breach of trust etc.... against the person, supported with all relevant supporting documents.

4. IF the Police does not take action, THEN you can file private criminal case u/s 156(3) Cr.P.C., in the local Magistrates court, seeking directions to the Police to investigate and file charge sheet. The said Person may come down for settlement.

5. For damages to the Car, You can prefer to file a grievance petition in the local Consumer Court, and claim damages & compensation, for the negligence, deficiency, harassment.

Keep Smiling .... Hemant Agarwal
VISIT: www.chshelpforum.com




Querist : Anonymous (Querist) 12 October 2019

Thank you so much Hemant Agarwal sir. Sir can I get your contact details so that I can contact you in person regarding the case? If you can please help me with your number and office address..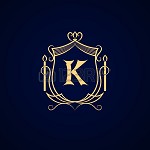 Kishor Mehta
(Expert) 15 October 2019

Cars parked in open spaces in a CHS are parked at the owner's risk. Shri Hemantji has very ably explained the other aspects of your query.

Querist : Anonymous (Querist) 22 October 2019

@Kishor sir, if the car parking is half stilt then is putting or extending the shade legal?

Querist : Anonymous (Querist) 22 October 2019

@Kishor sir, if the car parking is half stilt then is putting or extending the shade legal?
---
You need to be the querist or approved LAWyersclub expert to take part in this query .