Can property under challenge be demolish?

Adityakumar Jain
(Querist) 23 May 2023 This query is : Resolved

Dear Experts,

Disputant in-person has filed dispute, against Co-op. Hsg. Society (Opponent no.1) and its committee members. Because its Secretary (Opponent no.2) during his tenure as Secretary in conspiracy and collusion with other committee members had illegally prepared fraudulent documents and allotted to himself development rights to construct additional floors above existing old building of Society. By this way the legal rights of Disputant of having flat of additional area is also grabbed and his signature is also forged.
On the bases of said fraudulent documents, the Secretary (Opponent no.2) constructed additional floors.

The dispute was filed before 16 years in 2007 by Disputant. And challenged therein fraudulent documents prepared by Secretary (Opponent no.2), sought its declaration of illegality. The additional floors illegally constructed on the bases of fraudulent documents is also challenged and sought for its demolition.

Disputant appearing in-person encountered with Cardiac problem, was hospitalized, could not appear afterward in matter. Dispute was arbitrarily dismissed by trial Court ex-partie, without giving to disputant an opportunity to file written argument.
Appeal filed against same is pending in Appellate Court.
The Opponent no.2 Secretary, because of his fiduciary relationship as being Secretary, S-111 of Evidence act and S-16 of Contract act have mandatory burden of proof to prove that during his tenure as Secretary he has not committed any illegalities and fraud in allotting development right to himself. He also has to prove that the documents through which he obtained development rights are legal and genuine.
But Secretary (Opponent no.2) is not at all in a position to file his evidence, enter into witness box and prove his case in Dispute. If he fails to prove his case, then- (a) document through which he allotted development rights to himself will become illegal, null & void; (b) additional floors constructed on the bases of said documents also become illegal, null & void and liable to demolish; (c) evidences given by him can be used against him in Criminal Case against him which can easily lead to his conviction; (d) Disputant will get their legal right and have a newly constructed flat of additional area, as per policy of BMC.
Regarding forgery of Disputant's signature, Police complaint filed – Police obtain opinion of hand writing expert – Forgery of signature confirmed – Charge-Sheet filed and it is pending.
Therefore, now the Secretary (Opponent no.2) and committee members are trying to hatch another conspiracy before dispute and appeal filed by Disputant is decided. i.e. they come with proposal to demolish whole building (old existing plus additional floors illegally constructed above it) and to do re-development by appointing some builder.

Now the question:-
(a) When the additional floors is under challenge and matter is sub-judice, is it permissible and legal to demolish same?
(b) To stop Opponents from demolition of building before dispute and appeal filed by Disputant is decided, what steps require to take to restrain demolition, whether (i) to file a new application before appellate Court in pending appeal, or (ii) to file a Writ Petition before Hon'ble High Court?
(c) To appoint a builder and transfer the whole property to him for re-development is hit by S-52 of Transfer of Property Act? Can Disputant take help of said provision?
(d) Please provide citations in this regard, if possible?

Thanking all respected experts.
AK Jain.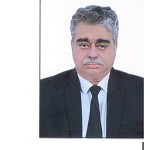 Sudhir Kumar, Advocate
(Expert) 24 May 2023

too long story.

no time to read.

have you got any stay against demolition.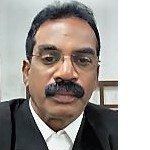 T. Kalaiselvan, Advocate

(Expert) 25 May 2023

a. No.
b. Seek for injunction against the defendants to restrain them from proceeding.
c. No, not until the dispute is resolved or disposed.
d. you can look for citations yourself.

Adityakumar Jain
(Querist) 31 May 2023

Thank you very much Ad. Kalaiselvan for your reply which value me a lot.
A.K. Jain.
---