Can i file criminal charges for discrimination and harrasmnt

chirag patel
(Querist) 24 April 2019 This query is : Resolved

On which grounds can agrieved employee files criminal charges against the employee of an employer for harassment and discrimination by not giving regularisation though there is order by supreme court. How criminal case can be filed in court of law. Civil case already filed. can criminal case paralelly can be filed.

please advise.

Guest (Expert) 25 April 2019

Discrimination is a wide word most often confused . very difficult to find what is discrimination and to prove it is more difficult unless some foolish person does it openly.In my career I have seen so many cases in discrimination . Constitution guarantees no discrimination on caste sex religion etc. But in society these things are having firm foot hold. Unfortunately there are large number of rent seekers the ones who call them selves downtrodden. So most cases appear vague and motivated. Sex discrimination caste discrimination and even religious discrimination is common. But difficult to pin point and prove .. That is why women quota is being discussed. It is already in several states. We are funny society where 80% people want reservations in public jobs.

Since supreme court order is already delivered in your favor , sooner or later they have to do .Can make excuses . But they can change laws too. or send lady on promotion at a place she wont be able to live,. I have seen lot of drama. Unless we know more fine details not possible to advise. Please Meet some employee cases experienced lawyer and explain things.

Dr J C Vashista
(Expert) 25 April 2019

No criminal case is made out from the facts provided by you.
You have already stated to have filed a civil case engaging an able, competent and intelligent lawyer, seek his/her guidance and proceed as required and permissible in law.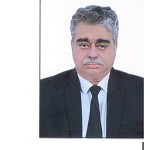 Sudhir Kumar, Advocate
(Expert) 25 April 2019

You have stated no facts of the case.

You have not stated whether employer is Govt not.

P. Venu
(Expert) 25 April 2019

Yes, what are the facts. Please post material facts.

chirag patel
(Querist) 03 May 2019

central govt. employer ONGC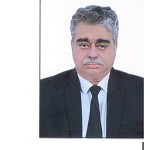 Sudhir Kumar, Advocate
(Expert) 04 May 2019

you have given information that employer is central PSU.

No facts have been stated regarding discrimination or harassement.
---
You need to be the querist or approved LAWyersclub expert to take part in this query .