Can i file complaints against husband
Reva Chandran
(Querist) 01 November 2022 This query is : Resolved

Sir/Madam,
My husband and i had a verbal fight over something and he started abusing my mother with very bad words(in our mother tongue - malayalam), which i Couldn't tolerate and hit him on his face on his left side chin area, slight hit ( that was not a hard slap with noise) as a reaction to his words against my mom. And he slapped me hard 6 times on left cheek area near ear. Can i file a complaint against him?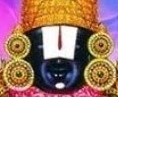 kavksatyanarayana
(Expert) 01 November 2022

No legal issue in your query. You can complain against him. But if you file a complaint against your husband, did you think about the future? Sometimes husband and wife quarrel about serious things and even silly things also. So each other complains against each other?

P. Venu
(Expert) 01 November 2022

You as well as he can file the complaint, if so inclined. But it would certainly rock your marriage, if not already rocked.

Adv K Rajasekharan
(Expert) 01 November 2022

Yes, of course you have every right to make a complaint against him before the police or court on your grievance that he assaulted you.

Normally the complaint will not end up in something beneficial to you. The complaint may remain there for a few years and end up in no result.

Your family relation may not continue as such If you make a complaint. The police will exhort money from both of you and keep the complaint inactive when some political leaders dictate them to do so. He can make a complaint against you too and that complaint will help the police for collecting bribe from you.

In Kerala, the police wing is functioning in a wholly disappointing manner as of now and they can add any offence against you or him in the FIR in the manner their creative writing ability allows.
Even if the accused persons may not be punished the criminal proceedings will remain active for a few years and attending them is more troublesome than the punishment itself.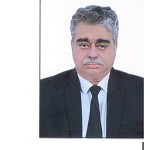 Sudhir Kumar, Advocate
(Expert) 06 December 2022

Yes you can
---